A Thrilling Flavour of Smoke, Spin and Drag Racing No Excuses by Paul Sera's Radial Life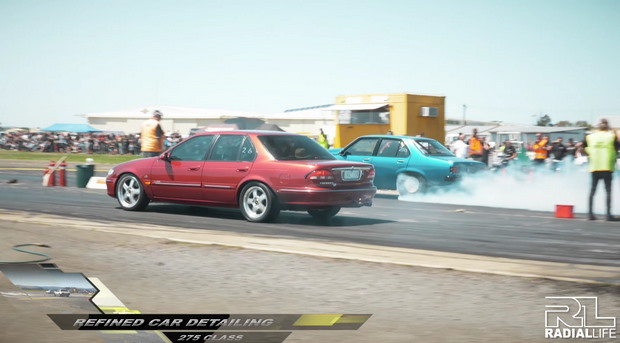 Drag racing is a raw and exciting experience that ignites thrill in the hearts and mind of viewers, especially to the racers behind the wheel.
Those wheel-spinning starts, the smell of burning rubber and high revving engines, it all makes up a sweet treat for every motorhead. But the events come at a price and keep the organisers on their toes.
In this post, we are talking about a huge drag racing event organised by Paul Sera's Radial Life, and its name is No Excuses. Let us gear up and move forward to know more about it.


What is Radial Life?
Radial Life is a top-quality automotive merchandise range with a wide variety of clothing options to choose from. Whether you need some cool drag theme t-shirts or other driving accessories, at Radial Life, you can find it all.
But is that all? Certainly not! Apart from being a growing automotive clothing brand, Radial Life also aims at bringing exciting drag racing, events and shows to Australia, and the No Excuses series is the stepping stone towards that goal.


How Did It Start?
No Excuses is a thrill-packed drag race event organised by Paul Sera, under his brand name Radial Life. The two chapters of this event have welcomed car enthusiasts and racing professionals from parts of Australia, thrash it out for the top spot, prize money and bragging rights.
But! But! But! Paul Sera is an IT veteran with in-depth knowledge and experience around digital marketing. So, how did supercars cross his paths?
Well, growing up with a brother and father who loved cars, Paul had the chance to learn about things on wheels. This gave birth to an undying passion for motors, giving him opportunities to race against some of the finest and popular racing legends of the present day.
And well, where there is passion, there can be a way. Along with his IT efforts, Paul knew how he could make it big in the automotive industry as well, and so, the magic is in progress.


Event Details: No Excuses 1
On the first day of December in 2018, the Saturday was made perfect with a number of racers and drag enthusiasts gathering up.
The event was held at the Ballarat Airport and had different classes based on the tyre size. For a better understanding, have a look at the classification:
R235 (For cars running up to a 235 Radial)

R275 (For cars running up to a 275 Radial)

R325 (For cars running up to a 325 Radial)

Event Details: No Excuses 2
After the success of the first event No Excuses 1, Radial Life came up with another chapter. This was No Excuses 2, and it took place on 22nd February 2020. Yes, that's recent. For a better idea, here are the different classes for participation.
R235 (For cars running up to a 235 Radial)

R275 (For cars running up to a 275 Radial)

R325 (For cars running up to a 325 Radial)


Final words
Having an extensive history with computers and cars, Paul Sera has grown up honing his skills in both arenas. This is what has enabled him to be a self-employed IT professional managing and owning his IT company NextGen Digital, and harnessing his love for supercars, drag races and all things automotive.