Divorce Checklist: 6 Critical Things to Do Before Divorce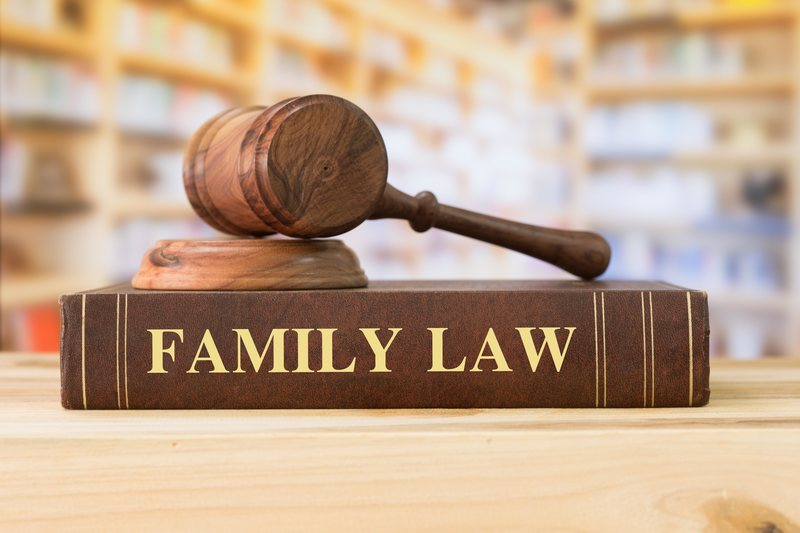 A divorce can be a tiring and overwhelming process. It entails numerous court interactions, meetings with lawyers, therapists, among many other things.
In the end, you may end up forgetting one or two tasks you should have handled before. This list provides critical things to do before divorcing your partner for good.

1.   Get Legal and General Support
Divorce is an emotionally-draining process.
Therefore, it is important to get the relevant support from your marriage counsellors, divorce lawyers, family, and friends.
They will help you cope with the emotions you are dealing with.
People tend to dismiss lawyers as intimidating due to their expensive nature.
A good support system will lend you a hand where necessary. A good
family lawyer in Sydney
would be able to keep you adequately informed and advise you on possible moves. A family law solicitor ensures you don't miss a step during the separation. Moreover, reaching out to an experienced divorce lawyer can help you to
Get copy of decree absolute
and any other legal documents pertaining to the end of a marriage.
2.   Manage Your Income and Expense.
The separation process strains your income. It is important to sort out your spending while also ensuring you are financially independent during and after the separation.
Ensure that you have the money you can easily and solely access. If you had a joint bank account with your partner, it is a good time to open an individual bank account and ensure your income is channelled there.

Use a budget planner to assess your income and expenses.

Inquire whether you qualify for government payments like a one-off crisis payment or child support.

Consult with your lawyer if you are entitled to spousal maintenance.

Talk to a financial counsellor if you are struggling with debt or bill repayments.

3.   Sort out Your Living Arrangements and Valuables
It is vital to organize your finances before looking for an alternative living arrangement. A secure and comfortable home is recommended during the divorce process. You could remain at your current residence or choose to start elsewhere.
If you choose to move out, you ought to consider the rent and bill payments. If you choose to remain there, you should work out how you will make the mortgage payments until it is fully settled.
Notify your lender of the separation.

Cancel redraws or ask your bank to acquire both signatures for a withdrawal.

Work out the remaining mortgage payments until it's finalized.

Talk to your lawyer about the possibility of legal protection with a caveat.
Before moving out, it is advisable to keep your valuable possessions with you. If your ex-partner becomes difficult, you should seek legal advice. Important valuables you should ensure you carry before moving out include;
Birth certificates.

Passports.

Vehicle registration documents.

Insurance policies and marriage certificates.

Loan statements.

Government benefit documents

Utility bills, among others.
4.   Divide Your Joint Bank Accounts, Property, and Assets
Dividing accounts and assets require the cooperation of both you and your partners. You can close joint accounts and credit cards, then distribute funds to your account. If you have joint guarantees and loans, your lawyer will advise on how to go about them.
Make a list of all joint assets. Get assistance with property settlement from a Family Dispute Resolution Provider or your lawyer.
The Federal Circuit Court or the Family Court will assist in formalizing property arrangements. Be aware that you must finalise property claims within one year of the date of divorce.
5.   Sort Out Child Custody
The presence of children tends to complicate matters during a divorce. Both parents should try as much as possible to make uniform decisions. Firstly, agree on parenting arrangements. Decide who the children will spend time with, where, and when, to avoid future conflict.
Agree on how to cater to the children's school and personal expenses. Update contact details with the school and notify them of your parenting agreement. If cooperation is not mutual, then seek government intervention with child support. Your lawyer will advise you on a private child support agreement.
6.   Change Legal Documents and Policies.
Update your insurance policy to ensure you have the correct cover. Change your superannuation information for the payout to be directed to a different beneficiary. Update your will as well as your power of attorney. Hire a solicitor to assist with wills and estate planning.
Bottom Line
Ensure you check off every task in this list before proceeding with the divorce process. Ensure you keep communication documents and arrangements between you and your partner for future reference. Most importantly, seek advice from a divorce lawyer to help ease the separation process.