AUSTRALIAN CONSUMERS ARE CHANGING – OVERSEAS BORN DRIVING GROWTH
Written by

Telegraph Magazine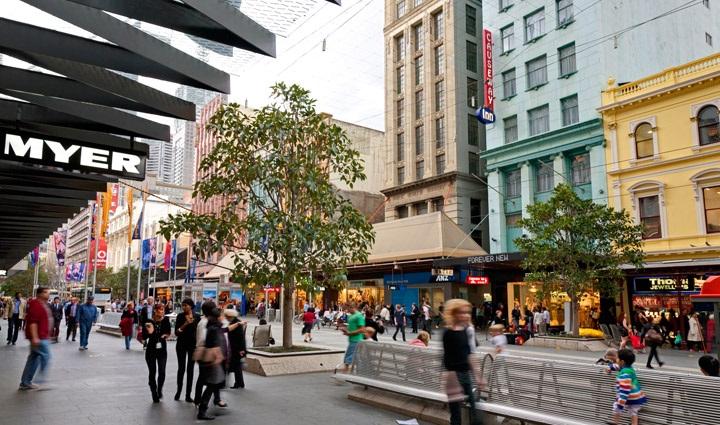 The profile of the average Australian consumer is rapidly changing. The latest research from Nielsen shows that grocery spend for overseas born Australians is growing at a faster rate then their Australian born counterparts.
Findings from Nielsen's Ethnic-Australian Consumer Report indicate that this important consumer group will spend a total of $18.7 billion (or 28%) on grocery items in the next five years. This represents an increase of $4.4 billion in incremental revenue, with Asian born consumers making up 57% of this growth.
Justin Sargent, CEO Pacific at Nielsen, highlighted: "Asian born Australians are the biggest growing demographic in Australia today and represent more than 10% of the overall population – more than doubling in 20 years and showing no signs of slowing.
"This is a great opportunity for brands and retailers. Asian born consumers are growing in importance and engaging with them requires a change in focus. Very few companies in Australia have embraced this to date.
"For example, Asians' food preferences are very different compared to the rest of the consumer population – they want more fresh produce, more seafood and healthier food options," Sargent added.
Asian born consumers devote almost a third of their grocery spend to fresh food and importantly three-quarters would shop more at mainstream supermarkets if there was a greater international selection.
Asian born Australian consumers tend to be well informed with almost half being influenced by retailer catalogues and brochures. This group are highly price sensitive and are most likely to compare prices online before purchasing. They are more likely to read product labels, are influenced by comments and reviews online and are willing to pay extra for well-known brands. They are also twice as likely to be influenced by their children when shopping.
"Meeting the needs of Asian born Australians is key to maximising these growth opportunities. Marketers need to re-examine their short and longer-term strategies to engage with this growing consumer group," added Sargent.
"Brands and retailers may consider more in-store product variations, increased nutritional information and more focused promotional events.
"Importantly, the changing Australian demographic impacts on the whole population. Australians as a whole are buying more international foods and flavours," concluded Sargent.
ABOUT NIELSEN
Nielsen Holdings plc (NYSE: NLSN) is a global performance management company that provides a comprehensive understanding of what consumers Watch and Buy. Nielsen's Watch segment provides media and advertising clients with Total Audience measurement services across all devices where content — video, audio and text — is consumed. The Buy segment offers consumer packaged goods manufacturers and retailers the industry's only global view of retail performance measurement. By integrating information from its Watch and Buy segments and other data sources, Nielsen provides its clients with both world-class measurement as well as analytics that help improve performance.  
ABOUT THE NIELSEN ETHNIC-AUSTRALIAN CONSUMER REPORT - MAY 2017
This report looks at the ethnic-Australian shopper and their unparalleled influence on the marketplace, and highlights key areas of opportunity for the grocery sector.