Tips to Choose the Right Digital Agency for Your Business
Written by

NewsServices.com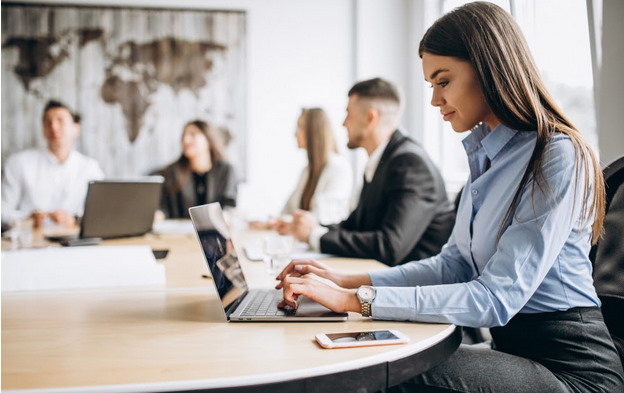 Nowadays, a growing number of businesses have come to a point where they have to outsource digital marketing services. So whether you're a business startup or an overgrown agency, finding the best digital agency for your business is going to be challenging. So how do you look for the best firm? Bear in mind, a good agency will not only work with an organization to provide tailor-made solutions but will also assist as a business growth advisor. Secondly, with no shortage of such firms omnipresent on the web, you will find it hard to find the best agency. However, fear not because, in this blog, we will guide you through the best tips to find the best digital agency for your business:


Know Your Budget and Objectives
Not to forget, your fundamental decision to work with a certain firm will be reliant on the business objectives and budget. So whether it's the leads per month, revenue targets, or ranking positions, unless you don't have clear goals, it will be hard to find an agency that is in coherence with the company goals. Secondly, once you set clear objectives, the next step will be to set a budget. For instance, if you consider digital marketing agency Australia, they will recommend you to set goals that are achievable within the budget.


Only Look for a Tailored Strategy
Because many digital firms have started to offer their services, they are all only focused on getting you as many leads as possible. During this process, they will forget the importance of providing a tailor-made strategy to firms that work according to a specific niche. Therefore, when you're looking for the right agency, make sure to ask them about their objectives and how they will provide a strategy for your marketing campaign. Also, ask as to how they will make you stand out in the digital marketplace.


Find a Local Team
As a rule of thumb, it is best to find an agency that works locally. After all, only a local agency can help you build strong relationships with the people around you and is vital to the success of any online platform. Also, ask if the agency will personally handle your business or will they outsource to other firms. An in-house team means that your business will be given priority, and you won't have to worry about your business not getting the attention it deserves.


Go Through Client Reviews
One of the easiest ways to ensure the veracity of services of a digital agency is to sift through the client reviews. After learning about the industry experience and technical aspects of a prospective digital agency, the next step should be to read the testimonial section. See how the clients have rated the services of this digital agency and what are the pros/cons of working with them. Despite the positive reviews, if you still have reservations about working with a particular digital agency, you can always look around to acknowledge other prominent options.