3 Things To Look For In A Tree Removal Service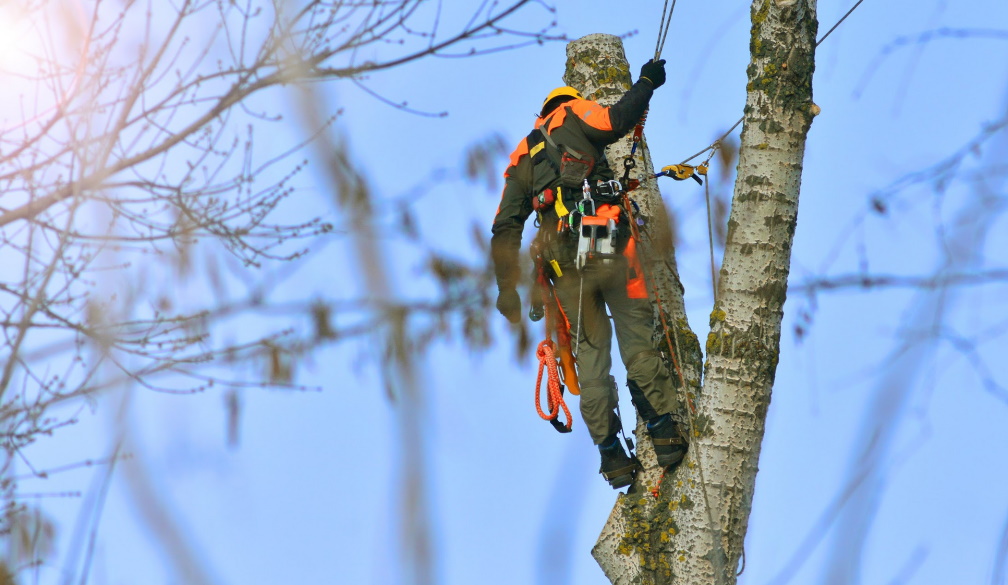 There are many benefits to planting trees at home or on any property. Trees can assist in giving privacy, shade, and fantastic foliage to the place. They also assist in cleansing the air and removing pollution, which can improve the health of the people near it.
On the other hand, when trees reach peak maturity, they can decay or die, which can cause danger to your safety, especially during strong winds and other natural disasters. Gigantic trees can also cause problems regarding your plumbing system when its roots have grown much.
In moments like these, it's necessary to remove them as soon as possible. And to remove them, it's ideal for getting the services of tree removal companies. These tree removal services can be experts and help you according to your needs. On the other hand, many tree removal services exist, so you need a good amount of information on what to look for with a competent tree removal service.
Likewise, if you reside at Northern Beaches in Northern Sydney, Australia, and are looking for a solution to remove your growing tree, you can check tree removal Northern Beaches.
So here are the three things to look for in a tree removal service.
1. Make Sure They Are Insured
An essential factor to note is ensuring that the tree removal company is adequately insured. Having proper insurance allows you to avoid spending bills and face liability whenever accidents in removing the tree or damage to your personal property occur.
There are two types of insurance that you should check with a company: liability insurance and worker's compensation insurance. Liability insurance for a tree removal business provides coverage for the costs incurred from physical injuries on other people or damage to property. Similarly, a worker's compensation insurance can prevent you from unnecessary expenses by providing medical benefits and payment to the arborist of the company that was injured when removing a tree.
It's also equally vital that you, as a homeowner, have your home insurance. If you accidentally hire a service that doesn't have liability insurance, you can be sure that you'll be covered for possible damages to your house.
Overall, it would help if you asked for their current certificate of insurance to avoid all the repercussions that can happen as a result of the job.
Not all services that you will find are credible and have good credentials. And so, it's just essential to take notice of the training and certifications that they've received. It's nice if the arborist you will find is an International Society of Arboriculture (ISA) Certified arborist to make sure that he is a pro in removing and maintaining trees.
A worker who is a Certified Tree Care Safety Professional (CTSP) helps you to be sure that he knows the safety practices that come with tree removal. Ensuring the service is a Tree Care Industry Association (TCIA) accredited is also a plus. They can be up-to-date with the latest regulatory practices in the tree-caring field. Other credentials that you can check various services with are:
* AED and CPR Trained

* Powerline Safety Certified

* Emergency Aerial Rescue Certified

* Climber Safety Certified
3. Know If They Are Reputable
Testimonials from the business' customers, referrals based on your research, and online reviews of their service are helpful if you are also going to choose a tree removal service. Recent testimonials from the company's satisfied customers who have paid similar tasks that you will hire such a business with are helpful in one way in choosing the right fit. 
Referrals are can also assist you, and you should search for referrals on your own to have an accurate view of the people's opinions of the tree removal service. One way in which you can do this is to post to your locale's social media group your desire to have referrals from people.
The last thing to know about a service's reputation is to look for reviews on the internet. You can specifically research for reviews on discussion groups or local forums. You can also search them on Better Business Bureau website for more information.
Summing Up
Trees are lovely to have as they provide lots of benefits to you. On the contrary, they can also cause hazards to your safety and the people around you. This danger usually happens when they are decaying or dying. They can also cause damage to your pipes underneath the ground when they have overgrown roots.
And so, tree removal services come into view whenever trees become a problem. There are many tree removal services available, so proper decision on what services to choose is vital to ensure that a wrong service will not waste your money and that the right fit will do the job well. All in all, some things to look for before hiring a tree removal service are that they should be insured, have good credentials, and are reputable.