How to Scale Your Business IT
Written by

NewsServices.com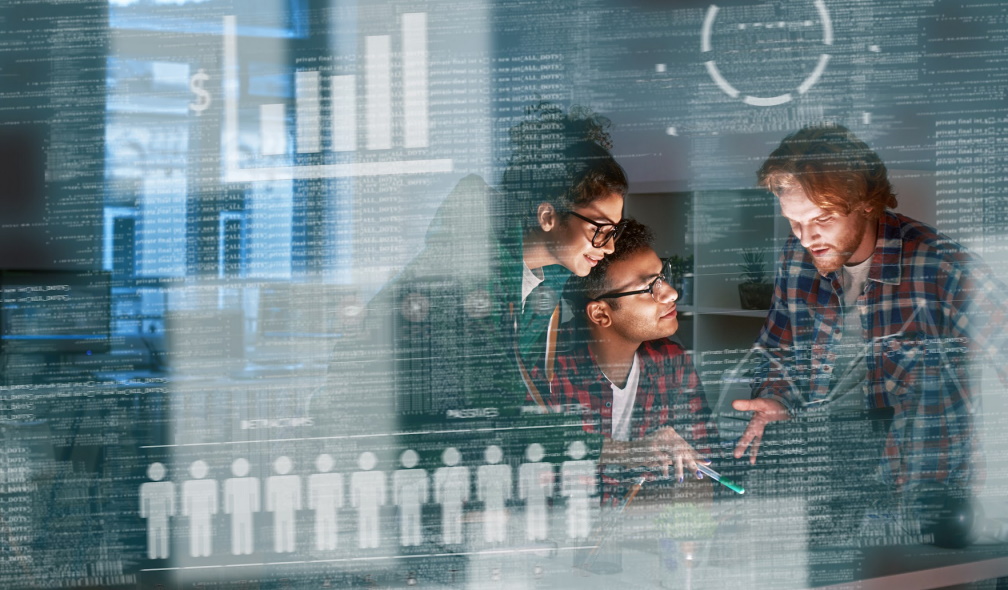 It's the vision of every business owner to grow its company, but most don't know how to. While the secret lies in technology, not every manager understands how to leverage the benefits.
No matter how successful your business is, the dream is to keep it growing. But do you have a structure that can accommodate growth? Do you have a team that believes in your vision? Do you have business IT support services for scalability?
Even if you're not conversant with the rest of the questions, you have to understand how to scale your IT business, especially. This article will show you how.
Why Do You Need To Scale Your Business IT
Scaling your Business IT means creating some strategic systems for the growth of your business.
The current world is technological, so IT affects every business segment, from customer service to inventory management. With improved IT solutions, you can enhance your operations and ensure proper maintenance and security of your tools. You can also save costs and time and leverage the benefits for improved performance and productivity.
Moreover, Business IT scaling can be a strategic approach to time management in business and effective customer service. For instance, accounting software allows a company's inventory to be monitored, and the cash flow is managed to prevent loss. This is the same with HR tools and other administrative software—all about strategy and productivity.
Yet, you only need a basic knowledge of how this software works, and with that, you can take your company to the next level. Scaling up your business IT allows you to take advantage of opportunities created by a robust information security system.
Ways To Scale Your Business IT
Scaling your business is not easy, but it can be done regardless. There are several ways you can scale your business IT for growth. Some of these include:
1. Encourage Staff To Chat Face-to-face
While chat messages and emails are effective means of communication, they're not perfect for every issue. So, you may want to adopt a hybrid solution that merges digital communication tools with non-digital means of information transfer.
You can communicate quickly using chat tools and applications, but when it comes to problem-solving, face-to-face engagement is the best option. Adopting physical communication, especially in highly complex IT matters, provides you and your team the clarity you need.
In essence, although emails and face-to-face interaction are essential, combining them with offline communication is even more important. That way, you get high solutions to problems and scale your business IT growth.
2. Build And Leverage Strong Cybersecurity
Business owners need to organise and reinforce the cyberinfrastructure of their company not just to get prepared for threats but to position their business for business opportunities that a robust IT system can only take advantage of. Companies should be challenged to reinforce their information security infrastructure, strengthen and position their businesses, and get themselves set for the requirements expected of government and larger corporate entities.
3. Use A Task Management Software
Task management software can track work progress and the time spent on an assignment. It can also be used to encourage teamwork among staff members. Corporations that pay workers based on the time spent at work should take advantage of this software to improve productivity and scale IT processes.
4. Work With A Reliable IT Company
Before employing an IT company, you must do your research and be sure they have the resources to bring your IT goals to life. The IT Company you hire must believe in your vision, be interested in your plans, and be ready to work towards it. Don't make this decision alone; seek the contribution of your staff. Remember that they are doing the job, and they'll understand what the business needs and what it doesn't for improved growth.
5. Promote Open Communication
Allow your workers to communicate their feelings. Create an open ground where the challenges or opinions of every staff member are treated without prejudice. Because you cannot be everywhere, your employees can rapidly identify where there are vulnerabilities in your business that you may not be aware of. When workers are part of the efficiency process, they'll tell you areas where improvements are needed.
Automate everything that has to be automated in your business. Whether managing inventory, delivering receipts to clients, production, payment or others. This is not a mere luxury; it's crucial in this competitive world. Automation boosts efficiency and time management and allows workers to focus on more productive duties.
Conclusion
Don't forget that your business IT affects every part of your business. It influences productivity, sales and profit. Scaling your IT is one of the best business decisions you'll ever make. Follow the above-listed ways to achieve your desired result. Your dream of expanding your business can become a reality with these strategies.