How to search for a job with a disability
Written by

NewsServices.com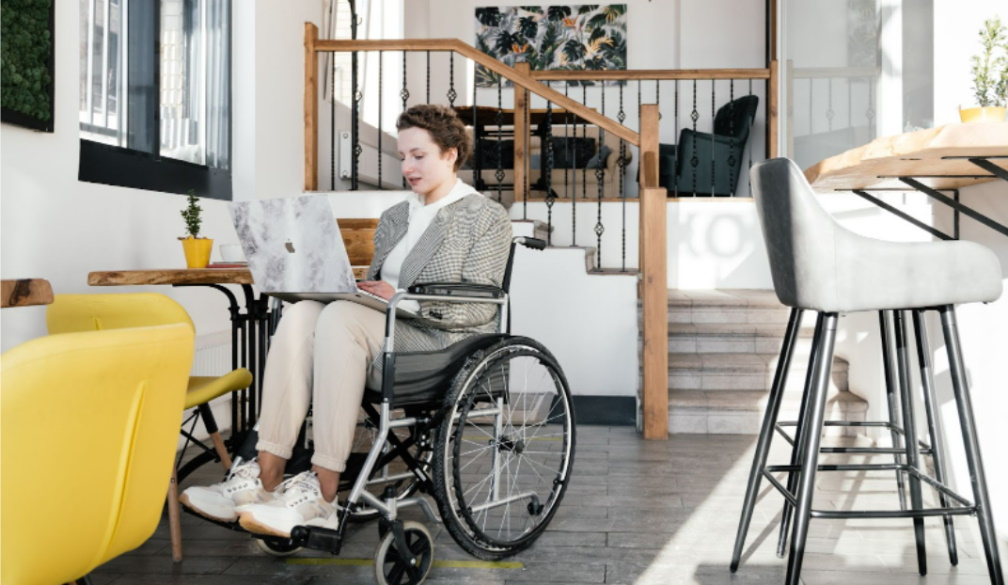 The job search efforts for people living with a disability are much the same as anyone who is looking for a job, except that you possibly may need some extra assistance, or to consider exactly what job roles you are physically capable of doing with your disability.
Let's take a look at some suggestions for searching for a job while living with a disability and assistance services that can help make your employment dreams become a reality. 
Use the Internet To Your Advantage
In this day and age, the most obvious place to start your job search is online. That's where all the Australian job boards are located and there are quite a few to select from, including:
JobSearch

Gumtree

CareerOne

Seek

Indeed

Adzuna

CareerJet

And many others...
For disabled job seekers, take a look at the Federal Government's Job Access page for extra information.
The biggest advantage of being able to job hunt on the internet is you can do it 24/7 and look for open positions multiple times a day. You can even refine your search to your local area, specific industries, or perhaps even search for employers who hire people with disabilities. Seek, for example, has a section where people with disabilities can search for jobs. Another thing you can do on most job search websites is set up notifications, so you receive an email or a text when a new job is added that fits your criteria.
Job search websites are not the only way the internet can be a big help in landing you a job. You can also harness the power of social media platforms and your online friends and contacts. Facebook and LinkedIn are handy platforms to network on when it comes to job hunting. You can put the word out and see what comes back. Word travels quickly online and posts can go viral, so anything could happen. Create a LinkedIn profile that specifies your areas of interest and expertise.
You might even be able to find some online support groups that target people with a disability who are looking for work. These forums can be excellent morale boosters and sources of great advice. It's always good to have other like-minded people to be able to talk to and bounce ideas off.
Enlist the Help Of An Employment Agency
Whether it's a privately run employment agency or a government-funded initiative to help the unemployed find work, these agencies such as Good Sammy can really give you an advantage in your job search efforts. For starters, they have already built up relationships with many employers and companies and it's often far easier getting through to the interview phase via an agency than going it alone.
Jobactive providers, for example, will also assist disabled job seekers to get ready to enter the workforce, with skills training, personal development, the use of their office equipment and internet, liaising with potential employers on your behalf, and just generally becoming your support network.
There's really no need to embark on the hunt for a job all on your own. 
Contact Employers Directly
Craft a brief email stating that you're a person with a disability seeking work and send it out to places where you are interested in working. It's a somewhat hit-and-miss approach but it's also proactive and could very well lead to you finding a position without all the competition you get with advertised jobs. 
Assistance With Disability Employment Services
DES (Disability Employment Services) is a government program that's designed to give the very best assistance to job seekers living with a disability. Jobactive providers were mentioned in the previous section and you can access the DES program through your local Jobactive provider.
You'll be assessed under the program to determine how much work you're capable of doing and from that point, a program will be devised to help you find a job.
To find providers of DES in your area, just do an online search. Here are a few examples:
Disability Employment Services Sydney

Brisbane Disability Employment Services providers

And so on...

 
The Wrap
The internet is your best friend when searching for a job and you should also look into the DES program, provided by a Jobactive service provider.