Corporate Social Responsibility: What It Is and Why It Is Important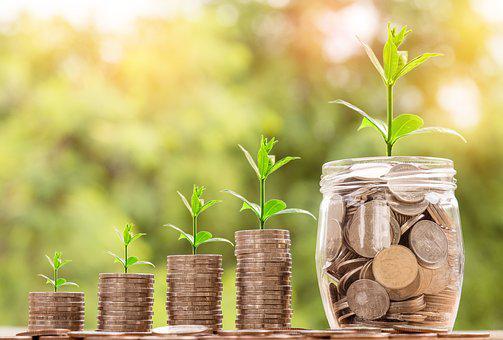 Deteriorating working conditions and increasing environmental issues are problems that the corporate world has contributed to since the Industrial revolution. Later, businesses had to reconsider their production models to control the declining societal conditions, which led to the adoption of pro-social objectives in addition to profit-maximizing objectives by many modern organizations. The management of resources and operations to consider social and environmental interests is called Corporate Social Responsibility (CSR). The main objectives of CSR include minimizing adverse environmental impact, donating, improving working conditions, and being ethical in production.

The adoption of Corporate Social Responsibility makes an organization socially accountable. Its operations and interactions with stakeholders provide positive social value. CSR encourages a business to rethink their ways of production by prioritizing the eradication of undesirable consequences. In present times, we have witnessed a sudden rise in the promotion of this way of management. But why is it important? Let us look at some of these reasons why CSR is beneficial to a business and society.
Why Is CSR Valuable To A Business? 
Brand Image 
People choose organizations not just because of product quality but also the brand's image. The brand image stands for what you want to convey to the public. Building an image that is concerned about the responsibility it has towards society will convey a positive message. It will show that your business is compassionate and treats its stakeholders well. An organization can also take advantage of this by advertising its CSR programs. For example, a philanthropic initiative is likely to attract a lot of media coverage. Considering the large geographical area that viral social media trends cover, your brand will receive loads of recognition.
Customer Loyalty 
People's perspectives of a better world have changed with growing modernization and technology. They now prefer products and services that have been ethically manufactured. 77% of consumers are motivated to purchase from socially responsible brands. Hence, minimizing the adverse effects of your production process will attract customers who are mindful of these factors. They are likely to remain loyal to your company once they have had a good experience. In contrast to this, a company that knowingly continues environmentally and socially harmful practices are likely to lose a significant customer base.
Investors And Employees 
Eighty-three percent of professional investors are encouraged to invest in companies that are famous for their social responsibility. It is because the adoption of CSR is an indicator of transparency and honesty in financial reporting and other processes. These characteristics are valuable to both investors and employees since they are directly affected by a business' decisions.
Moreover, employees in the present era have more power than they did in the past. Labour unions and social media give employees a greater chance of being heard. If a company's working conditions and wage rates are not favorable, it will not take time for the employees to negatively publicize it. In a situation like today, it would be beneficial for businesses to devise strategies that ensure the well-being of their workforce. This would produce a happy workforce.
Unique Selling Point 
Producing goods and services using ethical means provides you with a unique selling point that will make you stand out. Your products can be advertised on television and social media as cruelty-free and environmentally friendly. Customers who are very conscious about the environment might even be ready to pay higher prices for sustainably produced goods. You will make a significant profit before your competitors can catch on to the trend. For example, many clothing brands began using bags made of cloth instead of plastic which gave them a USP that they used in marketing, yielding increased sales. Later, other companies followed this practice too.
Lower Costs 
Governments have imposed high taxes on unsustainable ways of production to protect the planet's deteriorating environmental conditions. The carbon tax is one of these taxes that companies must pay on each ton of greenhouse gas emission. This tax encourages businesses to decrease their carbon footprint. A socially responsible business would make amendments to its ways of transportation and production. The result would be a decrease in the tax payable hence lower costs for the business. Initially, the company might have to bear extra costs for the installation of technology that monitors harmful byproducts.
How Is CSR Valuable To The Environment? 
Environmental Change 
It is the most common type of Corporate Social Responsibility. Its practices include behaving in a sustainable and environmentally friendly manner. Such behavior reduces pollution, greenhouse gas emissions, single-use plastics, and much more. It also increases reliance on renewable energy, use of recycled materials, and donation to related causes. All of these, in turn, improve our environment and life on land and underwater.
Ethical Responsibility 
It is concerned with operating on fair terms and treating all stakeholders with justice. Following laws related to minimum wage, child labor, and free trade are some examples of this. In times of social media, companies might also address issues like intolerance and body dysmorphia. Campaigns that provide awareness about these newly found problems can make the world safer.
Philanthropic Initiatives 
It is aimed at making efforts to make this world a better place. A firm that gives CSR importance might take initiatives like donating part of its profits to welfare organizations or building schools. They might not receive a direct benefit by doing this, but it will make a mark when it comes to improving society. If all businesses consider it their responsibility to do as much philanthropic work as possible, we will witness better times.
To conclude, it is safe to say the change in people's priorities and attitudes will make CSR one of the most sought-after policies by investors, customers, and employees in a few years. The time and resources are perfect for firms to take advantage of CSR to make an impact on the world and maximize their profits. It might seem impossible for you to singlehandedly bring a change, but your initiative will attract more people to do the same. So, begin with doing as much as you can with your resources.