Solar Pathway Lighting Systems – Implementation in Three Simple Steps
Written by

NewsServices.com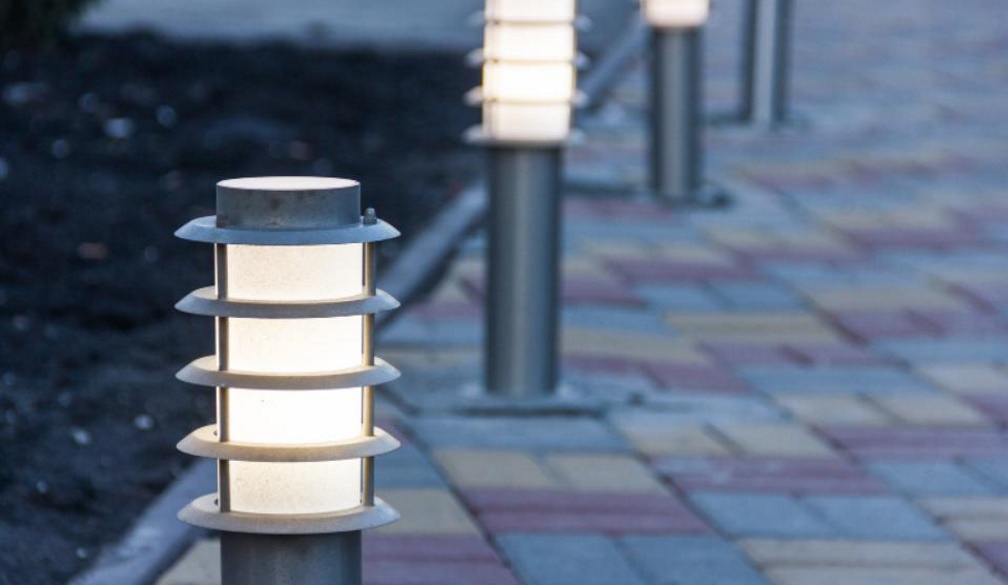 Pathway lights can be used in a wide range of locations. They could be used for a small path or walkway located at a residence or to highlight a landscaped area. They are also useful for walking trails and parks or large college campuses where it would be expensive to install wired lighting systems. Having the proper lighting provides safety and visibility for people using these pathways and allows them to feel secure in their surroundings. Pathways can be properly illuminated with a combination of electrical and solar lighting options. Here we set out three simple steps to implementing different pathways.
Step 1 – Decide how Each Pathway Will be Illuminated
If you are looking at small pathways with a width of three feet or less, such as residential pathways or gardens, not much lighting is required other than the immediate footpath area. There is generally other lighting in place that lights up the larger area including street lighting or house lights. Lighting that is between three and ten watts require very low voltage and not much power to be operational. These lights are not on throughout the night and are turned off between four and six hours after nightfall.
If you wish to light pathways that are wider including those up to five feet in width, you will need overhead lighting and higher-powered bollard fixtures. These types of fixtures will offer larger areas of lighting. With new developments in lighting such as LED lighting and new optics, lighting fixtures offer lighting to pathways and the areas around them for increased security and safety.
High powered bollards offer high intensity illumination that cannot be provided by lower powered lights. This lighting could be set up for to illuminate an area throughout the night with lights that turn off sometime prior to sunrise so that lighting is always available.
Step 2 – How Will you Power the Lighting?
Pathway light fixtures can be powered through traditional power sources including electricity or they can be powered through solar energy options. Pathway lights have a low voltage draw but some have a high voltage draw. Electrical power requires special trenching in place for underground wiring. The cost of this preparation and set up can be expensive and the disruption to existing landscaping can be extensive. If you consider the fact that you might have to break up concrete, the installation of wired lighting is far less attractive than solar powered lighting. If electrical lighting is installed, it can be placed on a timer so that it only operates during certain hours so that you will save money over time.
Solar powered lighting can be easily damaged and is only as strong as the sunlight it receives. For example, if the lighting system is placed in an area that does not receive full sun, it will not operate to its full potential. Solar powered lighting is highly dependent upon the amount of sunlight that it receives and if the lighting does not receive a full charge during the day due to cloudy weather, then the lighting may not be operational that evening, which means solar lighting is much less reliable. Solar lighting can be kept safe from vandalism if it is installed out of reach of the average person. When solar lighting is installed, one should keep in mind the amount of sun that will reach the charging area of the solar lighting unit. Solar powered lighting is the best option for areas where electrical power sources cannot easily reach the area.
Step 3 – Decide on Architectural Requirements
If you are lighting a pathway that is in a historic area you will want to ensure that the fixtures meet with the architectural requirements in that project. LED lighting has certain fixture designs that can meet your requirements. LED lighting is easy to integrate with solar lighting and solar options have a larger selection of fixtures on offer. You can see what the company that you want to work with has to offer when it comes to fixtures.
Once you have decided on the scope of your solar power installation, you will need to find the right area to install the lighting and then choose the right lighting for the project. Once you decide on the overall project, your next steps are deciding on the number of units and the areas where they will be installed. If you are not sure about this, you can contact the company you are purchasing units from to help you with choosing the right amount and type of units.