Titlexchange e-conveyancing platform eliminates pain points and inefficiencies of conveyancing
Written by

Susannah Binsted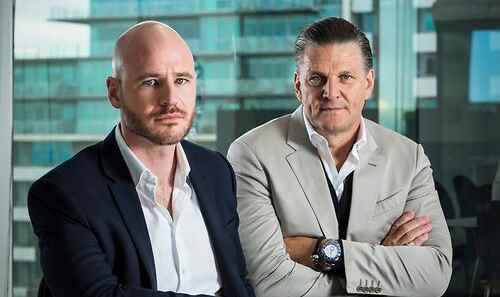 Partnerships with broker platforms including HashChing and eChoice means more than a thousand mortgage brokers are already active on Titlexchange
Melbourne: Whether you're buying or selling a property, the conveyancing part of the process is often a pain. In fact, one in five settlements are delayed and one in three consumers find the process stressful.[1]
Titlexchange, an e-conveyancing platform that automates conveyancing and features Australia's first online marketplace of conveyancers, is changing that. 
The platform digitally automates parts of the conveyancing transaction, and it facilitates completion of the rest of the process by matching property buyers and sellers with a local conveyancer. It also enables stakeholders to the transaction to check the progress of the transaction and communicate directly with their conveyancer.
Gerard Healy, managing director of Titlexchange, said the existing conveyancing process was highly inefficient. 
"The lack of standardisation and automation in the conveyancing process is a real problem. We want to automate and streamline the process for consumers, conveyancers and the various stakeholders to the transaction, whilst adding a layer of confidence and transparency to the process that doesn't exist today. When it comes to fees, we're seeing some conveyancers charging up to $2,000 for a simple conveyancing transaction; we've even seen them charging relative to the purchase price of the property. 
"Similarly, there's a lot of unnecessary overlap of work that consumes time, with conveyancers duplicating tasks and data collection already completed by mortgage brokers and real estate agents earlier in the property transaction process. This includes collecting consumer and property data, and performing identify verification checks.
"Titlexchange addresses all of these pain points. We do this by integrating with a variety of technology platforms and stakeholders in the broader property ecosystem and digitising what is now a manual process and paperwork heavy. Our marketplace technology then connects property buyers and sellers with conveyancers who meet our strict accreditation and ratings criteria. Everyone wins: consumers, conveyancers and the various stakeholders to the transaction.
Titlexchange sets the conveyancing fee and has a range of fixed cost packages available, starting from $545 for a simple title transfer. There are also a variety of add-ons that can be seamlessly tacked onto the packages, including a contract of sale review and building contract review. 
"We've only just scratched the surface of making the conveyancing transaction as painless as possible for the consumer. Right now, no physical human interaction is necessary; consumers can initiate the process themselves, and connect with a local conveyancer digitally. They also get the benefit of highly competitive and completely transparent fixed fees, with the ability to add additional services only as needed. There are no hidden surprises and they have complete control and certainty over pricing," said Mr Healy. 
Titlexchange also pays conveyancers progressively as they meet milestones in the conveyancing transaction – a method of payment that is designed to encourage a swift transaction and assure conveyancers are paid for the work they perform.
Titlexchange has already partnered with various market-leading platforms and businesses who want to offer Titlexchange as a value-add service for their clients, and also to gain greater control over their property settlements. 
HashChing, an online mortgage broker marketplace, recently launched a pilot of Titlexchange to its mortgage brokers in Victoria, and expects to roll it out for brokers nation-wide in the coming months. Titlexchange is also currently integrating its technology with eChoice and is in talks with various other mortgage broking, real estate and online lending platforms. 
The HashChing and eChoice integrations alone result in more than 1,000 mortgage brokers activated on Titlexchange's platform. 
Titlexchange's product is timely as Australia's property industry goes through arguably its biggest change since the introduction of the Torrens system in 1858. 
"As the July 2019 deadline looms for all properties to be settled digitally on PEXA, conveyancers and other stakeholders to the property transaction are increasingly looking at ways they can digitise the rest of the conveyancing transaction, and Titlexchange is perfectly placed to offer that function at the start of their property transaction journey," added Mr Healy. 
Titlexchange is also currently looking to raise capital in a private capital raise, and will be using the funds to build a national brand and continue developing its technology to further automate the conveyancing process.
[1] https://www.pexa.com.au/images/uploads/page_parts/Pdfs/PEXA_PwC_E-Conveyancing_Report_May15.pdf