Revolutionary new service and app allows Australians to age safely at home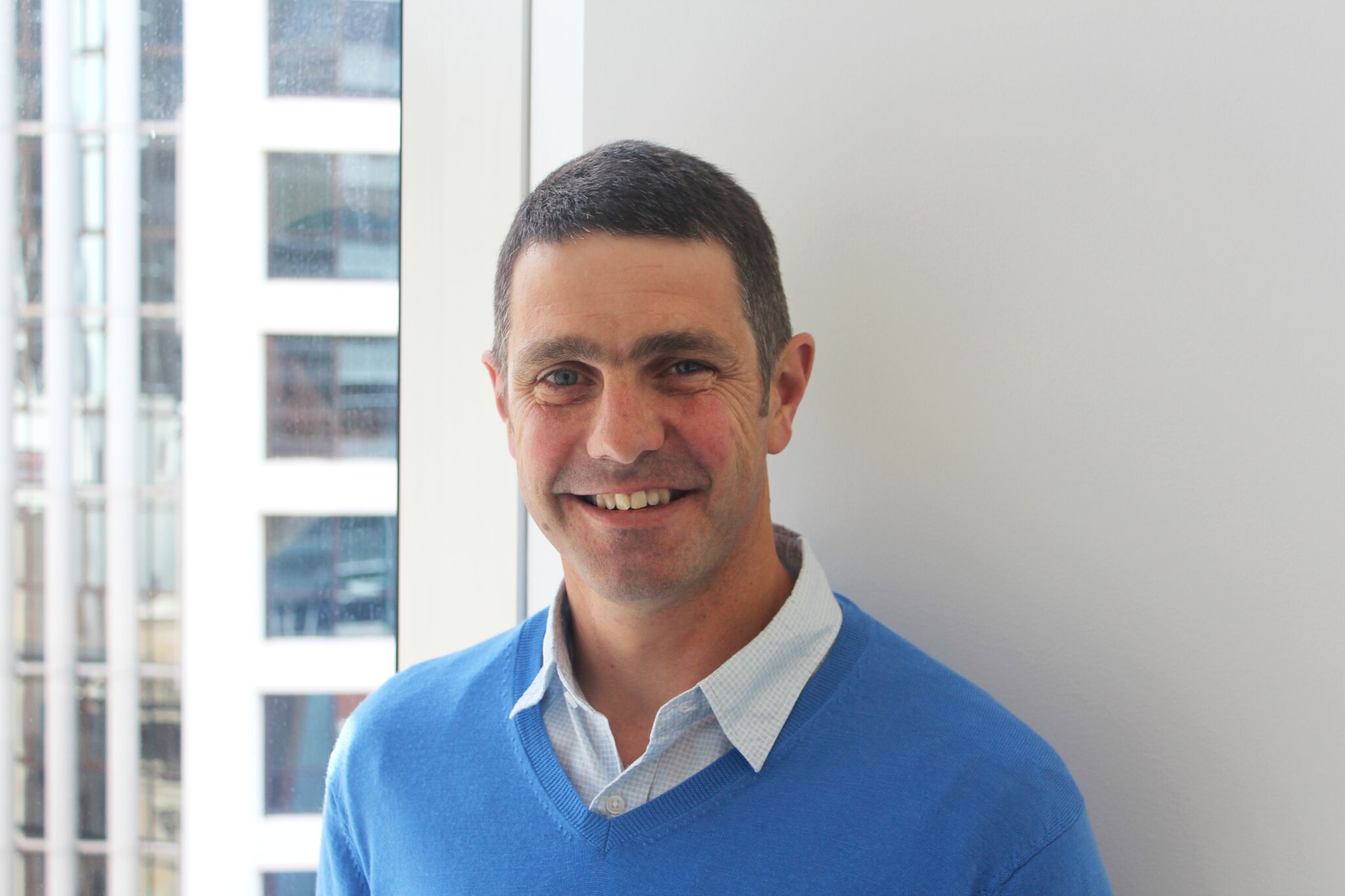 Revolutionary new service uses digital technology to provide home care that is simple, consistent, transparent and affordable.
·       97% of Australians over 50 want to stay in their homes for as long as possible.
·       3.6 million Australians are currently over 65 years of age and in the next 15 years, this figure will increase to 5.7 million, with the largest growth experienced in the 75+ age group
·       The 'Sandwich Generation' is struggling with the care needs of older parents; more than 85% of women and 70% of men over 45 are caring for a loved one or ageing parent.
·       Emerging trend of older Australians using digital technology to manage their health.
"It is really important to me to stay in my home for as long as possible," says 87-year-old Ian Browne. "I'm fairly independent, however I'm not shy to admit that it became apparent a bit of practical support would not go astray. All I needed was a bit of help with transport, shopping and a few things around the house."
"It's not something I wanted to burden my daughter with, she has enough on her plate, and there was certainly no need for me to be going into aged care."
Simon Lockyer, a successful social entrepreneur and co-founder of Five.Good.Friends, says this situation is very familiar.
"Too often you hear about people going into residential care prematurely because of simple practical concerns. My partners and I knew there must be a better option. That's why we started Five.Good.Friends. We think it is critical for people to plan for how they want to grow old.
The Secret to Healthy Ageing?
"There are three keys to health and wellbeing at any age but especially as we get older. They are social connectedness and support, in other words, how many friends can I call upon if I need help? The magic number is around five. Plus how much control do you have over the decisions you make about your life?" continued Simon.
"Research shows that quality of life and longevity very much centres around enabling older people to maintain relationships in their life but we couldn't see anyone providing quality home care that was simple, transparent and consistent, let alone affordable. We knew that our experience with digital technology could help with that."
Five.Good.Friends makes the organising of help simple, easy and efficient by combining really skilled and caring people with leading-edge technology (a customised phone app) to coordinate care and keep clients and their families in the loop.
"While Five.Good.Friends uses the latest technology, real relationships are fundamental to what we do and the matching process is really important. People often just need a little bit of help around the house but our most requested service is actually companionship. People need connection," Simon says.
Ian was introduced to Five.Good.Friends and was carefully matched with 32-year-old Chad Holmes, a handyman from Erskineville. They spend a few hours together on Tuesday mornings.
"Five.Good.Friends are a very good matchmaker!" laughs Ian. "Chad is a delightful young man. He drives me where I need to go, helps with my shopping and we always stop to have a coffee and a chat. He's very intelligent and I like to hear his point of view on a range of subjects. We have a great time. I would certainly recommend Five.Good.Friends."
Chad agrees, "I started working with Five.Good.Friends as a handyman, to help fix things around people's homes but I ended up staying longer and spending time with people. I expressed interest in doing more and I was matched with Ian. I really enjoy his company. I have one other client in the afternoon and I now really look forward to my Tuesdays.
"It feels less like care and more like hanging out. I don't have grandparents of my own and giving a little bit of time to somebody makes a huge difference – both to me and to them.
"The app is great – it's how I keep everyone up to date. I check in, check out and leave notes. It's a great way for families to keep track and see that their money is being well spent."
A welcome revolution in how we care for older Australians
Australian media icon and ageing expert Ita Buttrose believes ageing should be enlightening and empowering.
"There is no one size fits all for Australia's ageing population. People are living and working longer and baby boomers have a desire to enjoy freedom and independence in their older years," says Ita. "Research tells us that the biggest fear of baby boomers is having to live in an aged care facility. They're not the only ones. Most people, even those in their 80s and 90s, want to remain in their own homes.
"I must confess I never thought much about old age until I cared for my father when he was in his 80s. His one big wish was to stay in his own home, which we were able to fulfill but not without its challenges. It would have been so much easier for me to look after him if the Five.Good.Friends. App had existed back then.
"Five.Good.Friends marks the beginning of a welcome revolution in how we care for older Australians."
Over 50s insurer Apia is proudly supporting Five.Good.Friends to help Australians maintain their independence and stay connected to the lifestyle they love. Apia recently commissioned a study that found that almost all (97%)  Australians over 50 feel it is important to be in their own home as they age, citing reasons such as comfort  (86%), familiarity (68%) and liking their neighbourhood (57%).
"As our research demonstrates, the desire to age in the home is top of mind for Aussies over 50 and has also been linked to an increased quality of life and longevity," said Geoff Keogh, Head of Apia Customer Value.
Digital technology to assist with the health challenges of our aging population
Digital Health Expert, Richard Royle, believes there are enormous untapped benefits to enabling older Australians stay at home for longer.
"As Australia's population ages, there is a very real risk that our health care system will struggle to cope with the projected increase in hospital admissions. Anything that supports our older population to live independently and safely within their own homes for as long as possible, hast to be a good thing.
"We are yet to see the full benefits of digital technology within the health and aged care industries. This will change rapidly as more and more older Australians start to access digital applications to manage their own health and health information. We are already seeing an emerging trend of consumers preferring to take charge of their own health care in this way, so customising this technology to assist elderly people to access in-home support services and provide coordination of care is really just the next logical step."
Simon Lockyer says that Australia isn't prepared well enough for the mounting challenges of an ageing population but recent Government changes are giving people more choice and control.
"Ageing is actually a family challenge, not an individual one. There is a whole generation of sons and daughters who feel exhausted by the pressures of caregiving for an older parent whilst also working and raising their own families."
"The Government has done the right thing for the elderly by creating Consumer Directed Care where people have more say in the services they need. It gives choice and control to consumers by empowering people to choose a provider they want.
Consistency, trust, simplicity and control
Co-founder Nathan Betteridge says Five.Good.Friends is less expensive, simpler and more transparent than existing service providers.
"We know that older people value consistency, trust, simplicity and being in control, so we have created a membership model that relies on a small weekly fee that the person can easily stop at any time. Unlike many other providers, there are no minimum hours and the consistent hourly rate we offer is significantly less than a person would pay elsewhere plus the quality of our helpers is high because our unique model enables us to pay them more.
 "Because there is direct contact with helpers who clock in and out using our app, there's total visibility to everyone including family members who are the person's primary carers. People are able to use more hours than previous providers offered and at a time when they want it including weekends because we don't charge more."
Simon says: "Baby boomers have worked hard their entire lives and should have high aspirations as they grow older, yet too often their voices are not heard. Now they have an option that enables them to stay at home, while not relying too heavily on their children who have their own demands and pressures."
Following great success in the greater Brisbane area, the service is now available in Sydney, Melbourne, Port Macquarie, Coffs Harbour, Hervey Bay and the Mornington Peninsula, with big expansion plans for other States in the future.
"Five Good Friends is growing rapidly. It's loved by clients, families and service providers whose lives are made easier," says Simon.
Melbourne case study
Bernadette Reading from Doreen in Victoria is a classic member of the 'sandwich generation'. A single Mum of three, working full-time, and also living with and caring for her ageing parents.
"Mum is 79 and started showing signs of memory loss a few years ago, which was hard for Dad to digest, as he was slowly losing his best friend. I think the older generation can believe that if they get aged care assessed that it is the end and they get sent straight to an aged care facility." says Bernadette. "I can empathise with that, but at the same time Mum started to become a risk to herself and to others.
"Mum was formally diagnosed with Alzheimers this year. With the various pressures and obligations I am under, I physically can't be everywhere all at the same time. It has been a very stressful time and I didn't know where to look for help."
Bernadette was introduced to Five.Good.Friends and they have been helping her work out a plan and navigate the complexities of government assistance.
"Dad is 81, and from the second world war generation, where families lived together and the mums and aunties ran the home and took care of everything.  It has been difficult for my Dad to take on the role as the full time carer and asking for help.
I was so thankful to meet with Five Good Friends as they really helped me to work out a plan. They were able to clearly articulate what Mum was entitled to from the government and pinpoint exactly what kind of assistance we need right now, and what we will need down the track when Mum deteriorates further. It's horrible to think about, but the outcome will be so much worse if we don't talk about and address these things."
Initially, Bernadette's Mum will have a companion come to the house for a couple of hours each week, while her Dad gets out to play cards with his friends. Her companion will do whatever is needed, including getting her out of the house for a walk or just keeping her company.
"We need to start small and build from there. This will help to get Mum and Dad used to having someone else around. Down the track, once things are a bit settled, I'm hoping we can also get some help with the cleaning and other things around the house as well.
"I'm so thankful that there is help available. I work in the retirement sector and there is such a huge need for this flexible kind of assistance."
Background
Five.Good.Friends provides people with a new model for help at home, when they need it, enabling them to remain close to their good friends, community and the life they know.
Five.Good.Friends uses a combination of skilled and caring people supported by technology to make the accessing and organising of help and care simple easy and efficient. The app lets loved ones know who is in the home, when, and what services are scheduled and allows access to the carer when he/she is in the home. The services are designed to deliver choice and control. 
The Five.Good.Friends name refers to the Dan Buettner / Blue Zone research that says optimum quality of later life revolves around having a lifelong close circle of five core friends.
Through a membership model, Five.Good.Friends offers home support services (not high care) for an average rate of $35 an hour (regardless of the hours used), with a digital app being the centre of the matching recruitment, backed up by full online administration. For many people accessing the services of Five Good Friends, these costs are now covered by government assistance. 
Examples of services offered include:
·       Companionship
·       Domestic help
·       Cooking
·       Cleaning
·       Showering
·       Dressing
·       Transport
·       Gardening and handiwork
·       Simple technology assistance
Membership not hours: Five.Good.Friends is a membership model, meaning people pay a weekly or yearly membership fee and then receive help at significantly cheaper rates than current providers – between 40% to 70% cheaper. There are no penalty rates and no minimum hours. The focus isn't on the how many hours a person needs but what type of help want and when. It's all about the member and their family.
Technology to keep everyone informed, in touch and in control: The delivery of help is scheduled and monitored through the 'Five.Good.Friends App' providing members, and their family (if desired) the peace of mind of knowing who is in the home, when, what help has been provided and how happily it was received via a rating out of five stars
For further information go to:
https://www.fivegoodfriends.com.au