Major retailers partner with GroupTogether
Written by

Candice Meisels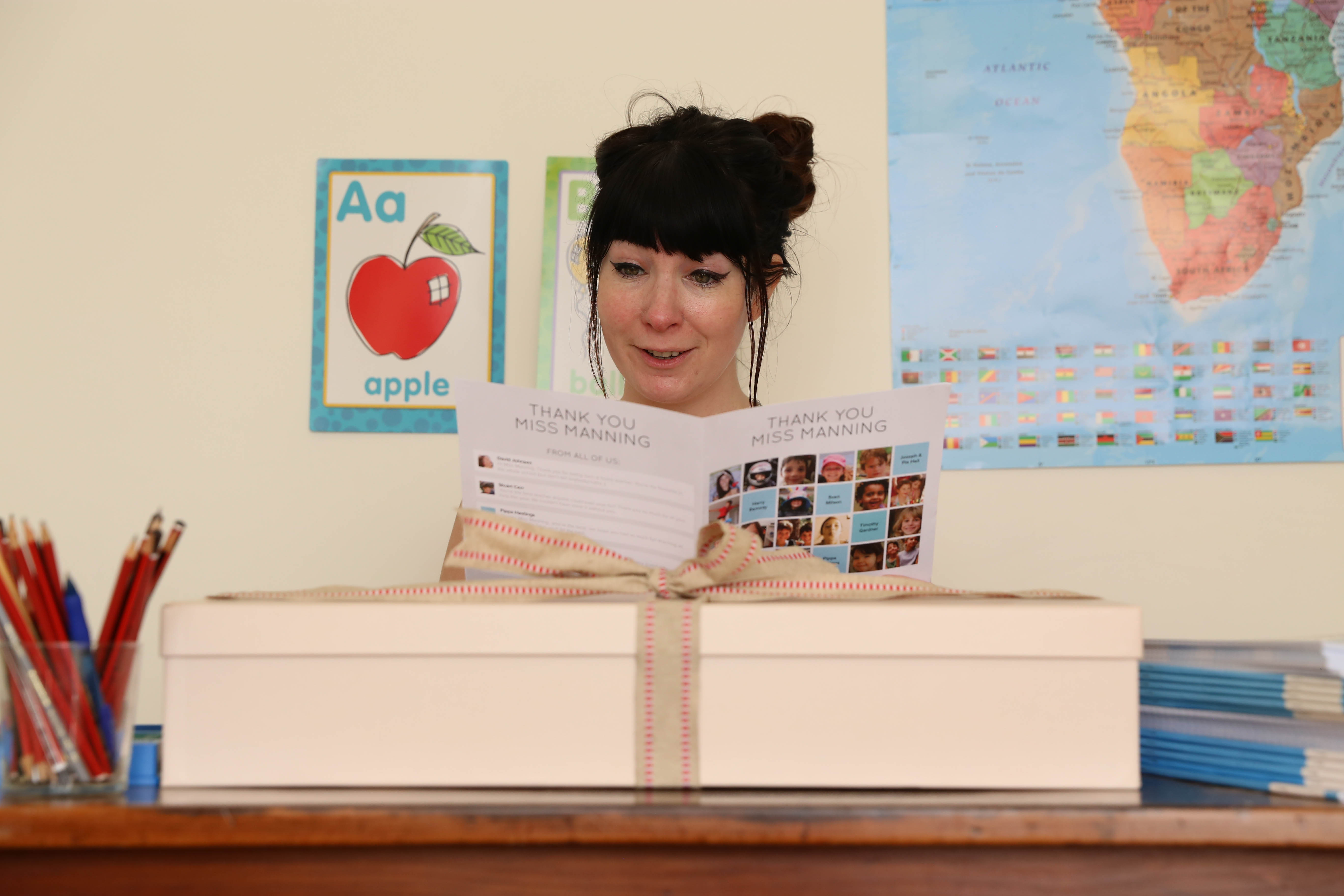 Major retailers partner with GroupTogether to make group gifting easy.
74.4% of Australian Teachers prefer a group gift voucher and group card
Sydney, Australia, 17th October 2017, Australian start-up, GroupTogether
, is thrilled to announce that the online group gift collection platform has partnered with Australian brands
David Jones, Endota Day Spa, Lululemon, Rebel, BCF and JB  Hifi to supply gift cards for group gifts.
Now you can organise the whole class to chip in for one great gift for the teacher

in 2 minutes

flat.
You set up a collection free. They do the rest: the collecting, reminding, group card and e-voucher. Done!  
The process of organising a group gift is usually painful –  chasing people for money and then getting left short. Grouptogether lets the organiser set up a collection online and share the link. Now GroupTogether will be able to provide e-vouchers too.  
GroupTogether
is bracing for the beginning of end of year teachers gift collections.
According to a survey conducted by
GroupTogether
, 74.4% of teachers prefer a group gift voucher with a lovely message and a group card. Last year 50,000 Australians used GroupTogether to take the hassle out of collecting for a group gift. It's perfect for a group gift for a school teacher. Ballet teacher or sports coach when you don't really know what they'll like. 
 
Co-Founder Ali Linz, states:
 
"You can actually spend less, but together give something much better. A voucher from the class lets the teacher choose something they really want."
 
Julie Tylman, Co-founder says:
 
"The average amount people spend on a group gift is $20 to $25 each. That's a group gift worth $400+! It's great to make the voucher personal by adding a cute card too. GroupTogether allows class contributors to write personalized messages and add photos to the group card. The card can be printed or emailed with the e-voucher."
Ali concludes: "A gift voucher from a major retailer gives the teacher the choice to get something that they really want."
About GroupTogether
GroupTogether takes the hassle and awkwardness out of collecting for a group gift. Setup a collection in a few minutes. It's free to set up. GroupTogether does the rest- the chasing, collecting, transferring the money, e-voucher or card.
Images Supplied by GroupTogether