Introducing ABeam Consulting As A Proud Partner In SAP's Regional Strategic Service Partner (RSSP) Initiative
Written by

Telegraph Magazine
SINGAPORE - Media OutReach - 25 September 2023 - ABeam Consulting Singapore, a leading consulting firm in Singapore specialising in business transformation, proudly announces their partnership as the world's first company to join SAP's Regional Strategic Service Partner (RSSP) Initiative.
This strategic collaboration amplifies ABeam's Consulting capabilities and reaches in the Asia Pacific Japan (APJ) region, propelling the company's rapid growth trajectory.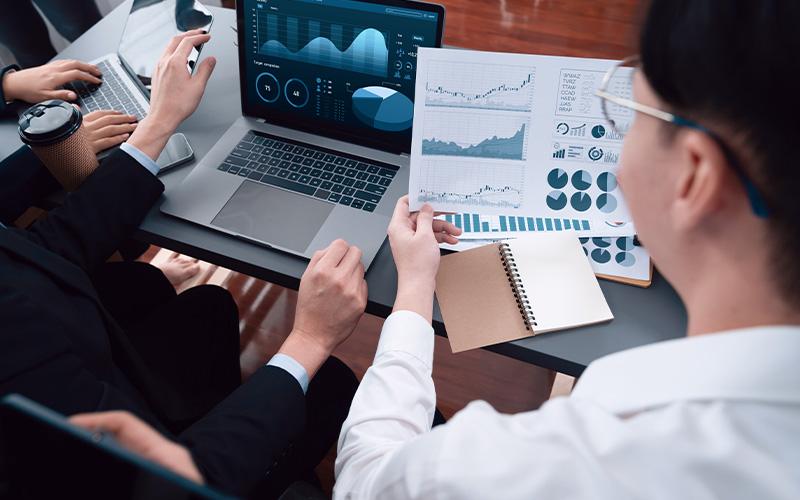 The RSSP initiative, distinct from SAP's existing Global Strategic Services Partner (GSSP) program, empowers SAP partners in APJ to scale their SAP practice swiftly and fosters closer collaboration with SAP Consulting to ensure joint customer success. The programme facilitates partnerships within the region, focusing on partner entities that show specific capability and capacity requirements tailored to APJ.

To qualify for the RSSP initiative, ABeam Consulting met and exceeded a comprehensive set of SAP criteria, including geographical presence, vertical industry competencies, and alignment on a joint sustainability strategy. This achievement showcases ABeam Consulting's commitment to excellence and positions the company as a trusted partner for SAP in the APJ region.

"APJ is one of the fastest-growing regions for SAP, and our partner ecosystem plays an integral role in customers' transformation. With over 24,000 registered partners globally and close to 20% in APJ, there is a large SAP-certified community that can benefit customers and the broader ecosystem," said Paul Marriott, President APJ, SAP. "Congratulations to ABeam Consulting on becoming our first partner to join the Regional Strategic Services Partner initiative. We look forward to amplifying ABeam's SAP expertise across the region and drive more innovations for customers. And I look forward to welcoming more regional partners to the RSSP initiative."

By joining the RSSP initiative, ABeam Consulting gains access to strategic support from SAP, including coordinated industry-aligned solutions, joint go-to-market strategies, and invaluable expertise from SAP's regional and market unit industry professionals. This collaboration further strengthens ABeam Consulting's partnership with SAP and drives the expansion of its business operations from a country level to a regional scale.

"It gives us great pride to know that ABeam Consulting is the world's first partner on board SAP's Regional Strategic Services Partner initiative. This is a recognition of the fast growth of SAP business in Asia Pacific and the quality of our flexible and adaptive services that take into account diverse local business practices and needs. It also highlights our advantages in delivering cutting-edge solutions and realising customer value, as well as the scalability of our integrated deployment across our Asian offices. This initiative further strengthens our partnership with SAP while driving the ABeam Consulting growth strategy aimed at making us the No. 1 consulting firm in Asia as a social change accelerator," said Tatsuya Kamoi, President and CEO, ABeam Consulting.

As a longstanding partner of SAP, ABeam Consulting has consistently delivered corporate transformations, high-value services and cutting-edge initiatives to customers. The company remains dedicated to effecting social change in each sub-region of Asia and expanding its footprint in the Indian market. Through the co-creation of innovative solutions with SAP and promoting SAP S/4HANA Cloud, public edition across the APJ region, ABeam Consulting aims to drive digitalisation and support its clients in achieving true business renewal.

With over 30 years of collaboration, ABeam Consulting's enduring partnership with SAP, coupled with its proactive adoption of the latest technologies, enables the company to provide SAP consulting services that empower clients to unlock their full potential.

The partnership between SAP and ABeam Consulting offers a multitude of benefits:

Streamlined Operations: SAP's innovative software solutions consolidate data from various departments into a single, accurate source. This streamlines operations by providing real-time insights to employees, breaking down organizational silos, and fostering collaboration.
Informed Decision-Making: With seamless access to critical information, decision-makers are equipped to make informed choices. This leads to refined processes and optimized workflows, enhancing overall efficiency.
Enhanced Customer Experiences: SAP's data centralization enables businesses to create personalized customer experiences. By leveraging comprehensive customer insights, companies can tailor their offerings, promoting customer loyalty and satisfaction.
Cutting-Edge Technology: SAP employs in-memory computing, elevating Enterprise Resource Planning (ERP) to new heights. This technology processes vast amounts of data, enabling advanced AI and machine learning capabilities. This empowers businesses with deeper insights, trend prediction, and automated decision-making, fostering innovation.
Tailored Solutions: ABeam Consulting's personalized consultants collaborate with experts to understand the organization's unique challenges. They recommend and implement the most fitting SAP software solutions to adeptly address your specific needs.
In summary, the partnership between SAP and ABeam Consulting combines SAP's cutting-edge software solutions with ABeam's expertise to optimize operations, inform decision-making, enhance customer experiences, leverage advanced technology, and deliver tailored solutions to businesses, ultimately driving unprecedented success.
Furthermore, ABeam Consulting has exceptional recognition as world-class ERP implementation standards and best practices and is guaranteed by the SAP Partner of the Year Award for two consecutive years (2022 and 2023).
Hashtag: #abeam #sapconsulting #consultingfirmsingapore #consultingservices
The issuer is solely responsible for the content of this announcement.
About ABeam Consulting Singapore Ltd.
ABeam Consulting Singapore is an integrated management
consulting firm in Singapore- a subsidiary of ABeam Consulting Ltd. – headquartered in Tokyo, providing comprehensive business transformation services across a wide range of industries, including strategy, BPR, IT, organisation/personnel, data analytics, outsourcing, and other domains of specialised expertise. With approximately 7,500 consultants all over the world, ABeam Consulting combines industry knowledge and best practices with an entrepreneurial approach to help clients achieve their business objectives.

For more information, visit www.abeam.com/sg or
www.abeam.com/sg/en/service_line/sap_consulting