Written by Brigitte Evans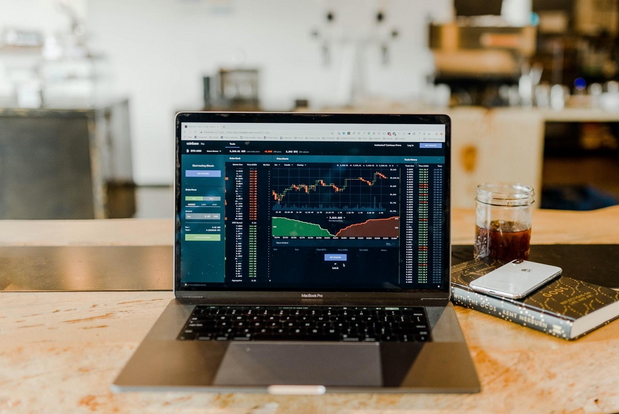 The economy is once again going through a global crisis, and business owners, entrepreneurs, and innovators are struggling not just to make ends meet, but to find creative ways to stay afloat after this crisis blows over. In recent years, one of the most promising ways to enhance startup viability and financial stability has become cryptocurrency trading. Many startup investors and owners might be reluctant to take the leap, but as more companies need versatile funding options and more ways to empower investments, the world of crypto is turning out to be more plausible than ever before.
Considering the fact that the key difference between startup and small business entities lies in the factor of innovation, it's easy to see that using such an advanced, innovative approach to funding is a perfect match for startups. If you're not certain as to how you can put crypto to work in favour of your startup business, here are a few ideas to help you get the ball rolling. 


Enable and encourage crypto payments
First and foremost, startups that stick to traditional payment methods risk deterring customers that are interested in crypto. As an innovative entity yourself, you can implement a new payment method that allows customers to pay for your services and products in a valid cryptocurrency of your choice. 
More retailers are accepting bitcoin and other cryptocurrencies as a valid payment method today, and a growing number of businesses are slowly starting to embrace the trend. You should be at the forefront of such a market and introduce crypto.


Start mining and trading in crypto
Startups often depend on their own ingenuity to increase their funding internally. That said, you can extend that practice by tapping into cryptocurrencies that are strong and stable such as bitcoin. To grow your own internal capital, you can leverage bitcoin mining by investing in quality rigs and the right digital wallet to hold your earnings.
If some of your own vendors and business partners accept bitcoin, you can use that currency to cover some of your maintenance expenses and thus protect your cash flow. Of course, this approach takes time to bring results, so it's vital to choose the right gear and make sure that you have the needed financial capacity to keep your startup strong as you grow your bitcoin wallet.


Use your social channels to promote crypto
Visibility and awareness are the two most essential ingredients that can help your business skyrocket or melt away into oblivion. Considering the levels of competitiveness that any startup faces in every single industry, you should leverage your social media outlets to gain exposure that will help you raise more funds for your business. 
Increasing capital via various channels means that you need to promote cryptocurrency use, share your own experiences with your own digital currency of choice, provide tips and advice, and notify your potential investors on different ways they can use crypto to fund your startup. Moreover, you can also educate your followers on how they can use crypto to pay for your services – because maybe they haven't considered making a purchase from you because they had no idea you accepted crypto to begin with. 


Use the blockchain technology
Although the blockchain technology has found its home in the cryptocurrency trading world as the safest possible haven for transactions, the tech at its core doesn't have to be limited to cryptos per se. In a sense, the cryptocurrency world has allowed startups yet another exceptionally useful tool to boost online transaction security, speed, convenience, and overall productivity. 
If you're about to start mining and trading crypto to boost the financial strength of your startup, then utilizing blockchain is a must. Of course, in addition to speedier transactions and lower transaction costs, your company can benefit from using the blockchain in a myriad of different ways, depending on your industry and the specific product or service you're offering. You may want to visit xcoins.com to know more about buying bitcoin online.


Create your own ICO 
Venture capital is certainly a traditional way to raise funds for any professional endeavour. Turning to an initial coin offering (ICO) as a substitute might not yet be viable, but it can be a complementary financial strategy to raise funds for your startup. Depending solely on ICOs isn't recommended yet, but it can be a wonderful way to diversify investments through yet another form of innovation.
The key difference between traditional IPOs (or initial public offerings) is that you, as a startup owner, can retain all of the ownership over your business even if investors do join in. Over the past few years, this has become one of the most promising investment ideas startups can use to their advantage, it's just essential to find the right balance for your own business to flourish. 
Perhaps your startup already has a relatively solid financing strategy in place, but introducing new, advanced, and promising ideas cannot hurt – it can only help boost your stability and help you raise brand awareness in the process. Using cryptocurrencies for more than just earning a passive income is in fact becoming more present in every industry. Make sure that your startup is leading the way in putting crypto to good use as a financial opportunity, and let your business grow with the help of these versatile, digital currencies.