A Small Business Online Marketing Toolbox
Written by

NewsServices.com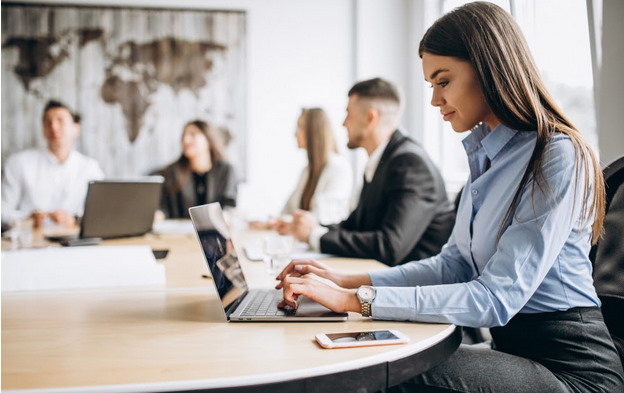 Starting an online business can be challenging. These small business tools below will help to ease the workload. While no tool is a substitute for hard work or innovation, the right tool enables you to get started and grow your business more quickly.
1. Website - Content Management System or website builder.
Services like WordPress, Wix or Squarespace provide an easy way to create a website without coding knowledge. These online tools come with a wide range of customisable themes and plugins to make your website look professional. Plus, they offer eCommerce features and integrations that can help you start selling online quickly. There are two types of website development approaches:
- self-hosted websites build based on open source Content management systems (CMS) like WordPress, which require a little more technical expertise but offer more control and flexibility,
- SAAS solutions like Wix and Squarespace are easy to use and require no technical knowledge but have limitations
2. Hosting and website maintenance
Once you have a website, you need to choose a web host. A web host is a company that provides server space and connectivity to your website so that people can view it online. For example, WP Engine and SiteGround offer WordPress-specific hosting plans. Other hosts like DreamHost and Bluehost offer general web hosting plans that can be used for any website.
Some services specialise in your website management, care and maintenance. Usually, these platforms offer a 'website health check', software updates, performance monitoring and daily backups, and other valuable features like website security and SSL certificates.
3. Website analytics
Analytics software like Google Analytics provides insights into how people interact with your website, helping you optimise your marketing efforts over time. Google Analytics is free to use, making it an excellent tool for small businesses on a tight budget. There are several free and paid solutions on the market. Check a few of them:
- Piwik.pro
- Matomo.org
- Statcounter.com
And more for businesses like to spend decent money on analytics Google 360, Hubspot, Mixpanel, Kissmetrics etc. Social media analytics platforms like SproutSocial and Cyfe offer insights into who is talking about your brand online, what they say, and how you can reach them.
4. Social media management.
Social media management platforms allow you to publish and schedule content, track who's talking about your brand, and measure your performance over time. It can be a great way to save time while staying active on social media. Services like SocialPilot, Hootsuite, Buffer, and Sprout Social can solve your problems with social media. These platforms allow you to manage all your social media accounts in one place, saving you time and energy. Buffer offers free plans for small businesses, and you can manage up to three social profiles for free, e.g. your Twitter, Facebook and Instagram.
5. Email marketing and automation software.
Email marketing SAAS* services make designing and sending professional email newsletters easy, helping you keep in touch with your customers. MailerLite, OmniSend, MailChimp, Constant Contact, and Sendinblue are all popular email marketing platforms that offer free plans for small businesses. In addition, they offer features like automation and segmentation, which can help you save time by sending targeted content to specific groups of people.
*/ What is SAAS? SAAS "Software as a Service" is a subscription software that allows users to access and use the software from a remote location. Businesses, rather than individuals, typically use this type of software. The advantage of SAAS is that users don't have to install or maintain the software on their computer, and the provider handles updates. Popular SAAS applications include Google Apps for Business, Microsoft Office 365, Xero, Mailchimp etc.
6. CRM - Customer Relationship Management
A CRM (customer relationship management) system helps you track and manage customer data, providing a single source of truth for your marketing efforts. CRM systems can track customer interactions, manage sales opportunities, and measure marketing performance. Free CRM solutions like Piprdrive, Zoho CRM, Freshsales, HubSpot CRM, and SugarCRM offer contact management, tracking, and automation to help small businesses save time and grow their customer base. Hubspot offers free CRM with basic features.
7. Advertising platforms
Paid advertising on Google AdWords and other platforms can help you reach new customers actively searching for what you offer online. These platforms make it easy to set up and track campaigns, measure results, and optimise your spending over time.
The most popular advertising platforms are:
- Google AdWords
- Bing Ads
- Facebook Ads
- Twitter Ads
- LinkedIn Ads
Other tools
- Search Engine Optimisation (SEO) lets you optimise your content to rank better in search engines like Semrush, MOZ, Ahrefs, and many more
- Content marketing tools will help you to do topic research and publish content, e.g. BuzzSumo, CoSchedule's Headline Analyzer, and Quora
- Project management tools like Asana, Trello, and Basecamp
- Payment processing platforms like PayPal and Stripe
- A/B testing tools like Optimizely, Crazy Egg, Google Optimize, HubSpot's A/B Testing Kit
- Security checks and malware removals like Wordfence Security, Sucuri, and 360WebRescue
The digital world is constantly changing, making it tough to keep up with the latest online marketing trends. However, using the right tools can save time and energy while still getting the job done. These small business online tools will help you get started and grow.
No matter what online tools you use, remember that your success will ultimately depend on your hard work and dedication. The right tool can certainly help you get started and grow your business more quickly. Eventually, it's up to you to create a product or service that people want to buy.
Do you have any favourite online tools for small businesses? Let us know in the comments below.