Perfect Your Promotions - The 5 Keys to Running a Brilliant Corporate Event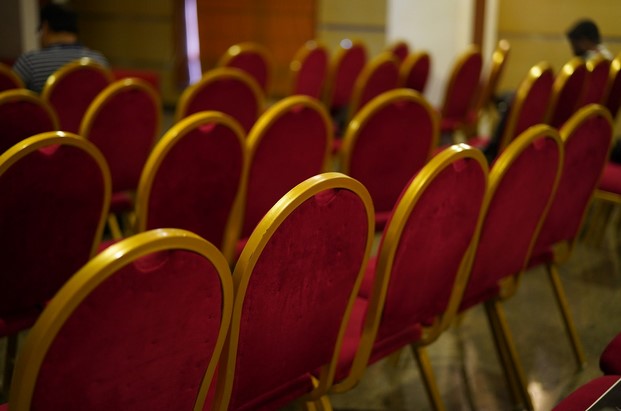 Hosting a successful corporate event is challenging, to say the least. This kind of event is important because it presents endless opportunities for growing your business, enhancing your network, and becoming well-known in your industry. As the host, you are responsible for whatever happens at this event – good or bad. This means you need to plan carefully to avoid mistakes as much as possible. Here are a few tips to help you run a brilliant corporate event:


1. Give Away Quality Promotional Gifts
Everyone loves getting free stuff like hoodies or custom T shirts, and this goes for your event attendees, too. The key to making this work is to give quality promotional gifts that are relevant and unique.
Do a little research into the interests and backgrounds of the people invited to your event. Choose gifts that hold value and usefulness for your guests. Secondly, choose giveaways that set you apart from the others. Pens, tote bags, etc. are all things that are commonly given away at these types of events, but they aren't items that will help you gain popularity. Instead, try to find something that's unique such as the latest electronic gadget. Style and individuality will have your guests talking for weeks afterward.


2. Identify Your Goals
Before you can begin planning your corporate event, you must identify the things you hope to achieve by throwing such a gala. Do you want to generate leads? Maybe you want to educate people. Perhaps you simply want to increase your brand's recognition. The goals of your event can be anything, but once you've identified the purpose of your event, you can begin planning things like the guest list, the venue, and the event logistics.


3. Create a Pre-Event Buzz
No event is successful without a little pre-event marketing. There are several ways to spread the word like hanging up flyers and sending invitations, but in today's technological world, social media is your best tool.
Utilize your various social media platforms to announce the event and build anticipation for it by posting daily. Talk about the types of gifts that will be given away, any VIPs who will be present, and what type of programming and entertainment will be there. The more you talk about it, the more people will talk about it, too.


4. Give Your Attendees a Smooth Check-in Experience
One of the most frustrating things for event attendees is the check-in process. It's likely that many guests will show up at the same time, and you'll need to be prepared to make registration go as quickly and as smoothly as possible.
Event registration software gives guests a quick and easy way to register for your event. This software also allows you to take payments, track attendance, and generate valuable lead generation data after the event.


5. Get as Much Feedback as Possible
Feedback is vital to ensuring the success of your event. It's what lets you know what works and what doesn't so you can make adjustments for future events.
Take the time to follow up with your attendees to find out what their experiences were at your event. You can do this by sending out an email or making phone calls. Take care not to hound people, but you can encourage them to leave feedback by running a drawing for everyone who's willing to leave their thoughts. This is also a good way to generate some post-event buzz and keep people talking about it for a while afterward.


Hosting a successful corporate event is hard work, but by following the tips outlined above, it's easier than you think.