The secret weapon available to all entrepreneurs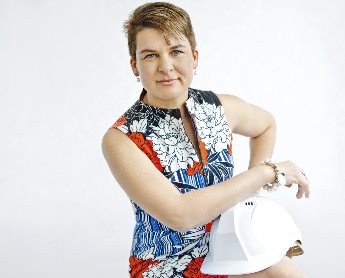 The life of an entrepreneur generally involves leaping out of your comfort zone and teaching yourself to fly. As a result, it is one of the most stressful lines of work one can choose. Meditation is scientifically proven to offer better rest than sleep and is known to increase creativity, productivity, tranquillity and happiness. Doctors are recommending that patients practice regular meditation because it is well-known to help with stress-related conditions and anxiety.
Stevie Rose founded Meditation Revolution after three decades of experience practicing meditation. Now, she shows entrepreneurs how meditation can increase productivity, calm their anxiety and transform their lives. Meditation works by triggering a relaxation response, helping to lower the heart rate and blood pressure and reduce stress-producing hormones.
"Entrepreneurs are typically extremely busy individuals who are often forced to focus on many details all at once. At the same time, they are often creative, 'big picture' types who jump from one idea to the next. It's no surprise they often struggle with insomnia, anxiety, negative thinking and a host of issues that stem from there," says Stevie. "Meditation has been proven to improve quality of sleep, increase positive thoughts and reduce stress, making it a key ingredient for entrepreneurial success."
Steve Jobs, Oprah Winfrey and Arianna Huffington are just a handful of well-known meditators. In fact, Huffington once wrote, "Stress-reduction and mindfulness don't just make us happier and healthier, they're a proven competitive advantage for any business that wants one."
Kim Liddell (pictured), Founder and Managing Director of Non Destructive Excavations Australia, knows first-hand how stressful the life of an entrepreneur can be. Kim founded the business 11 years ago and her team are world leaders in subterranean safety. She juggles work with raising her young family and attributes her calm demeanour largely to meditation.
"I've dabbled in various forms of meditation for a couple of decades but over the last year I have solidified my practice into a daily routine that brings peace and clarity," says Kim. "I absolutely love it and I love the beautiful tribe of people that I've met on this path such as Stevie Rose from Meditation Revolution. The entrepreneurial journey is a rollercoaster of highs and lows and can be extremely demanding and stressful at times. Meditation provides a process to calm and clear the mind, to alleviate stress and anxiety and to maintain presence."
Kim is also a coach for an accelerator program within the Entrepreneurs' Organisation and Stevie held a meditation workshop for the group. "This group were searching for ways to aid in slowing down their busy lives, reduce stress and to be more present. Meditation is proven to help with all of these issues in today's world. They were keen to explore the practical application of mediation and Stevie was a brilliant teacher," says Kim.
Stevie Rose runs a range of courses, workshops and total immersion retreats to teach participants how to gain a deeper and lasting awareness of meditation. She guides participants so they can experience the energy of meditation and helps to outline how to start a regular meditation practice to begin unlocking the benefits.
Stevie's top 5 tips for entrepreneurs starting a regular meditation practice:
"Make meditation, like your business, a priority. Start your day with 10 minutes of meditation before you begin the to-do lists. This way you set yourself up with the right mindset to tackle and embrace the day ahead."
"Meditation is for money, a healthy mindset, a strong body, a determined focus, clear and concise clarity. Book out your meditation time in your diary and don't compromise your practice. Dedicate a minimum of 10 minutes each morning before 7am and 10 minutes each afternoon before 6pm to it."
"Get an advantage. Offer meditation to your work force for a more productive, stress-free environment. Then include one break out meditation session each week. You, your staff and your clients will benefit immensely."
"Follow your gut instincts. The practice of meditation will give you insight and intuition that are often dismissed or ignored in the world of business. Start listening to your inner wisdom for a broader and insightful perspective in business."
"Invest in a teacher. As you invest in personal development courses and coaches, find yourself a teacher who you can call on to support your meditation practice, offer advice and fine tune it."
For more information, please visit www.meditationrevolution.com.au