Event Horizon - 3 Tips To Ensure Your Corporate Event Goes Above And Beyond Expectations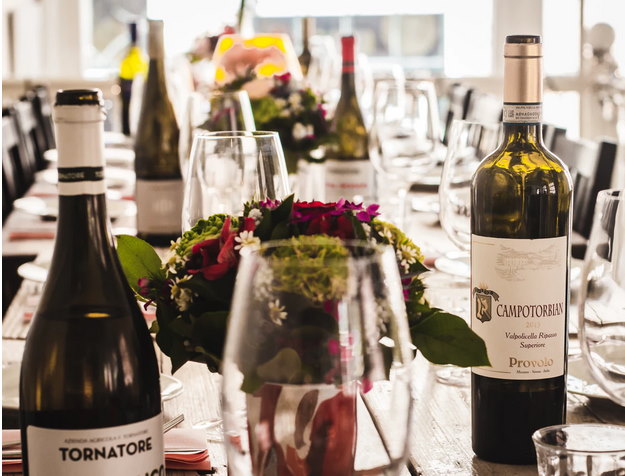 Whether it's in your business or personal life, the role of the host is often a stressful one!  Every host wants to leave a positive, lasting impression on their guests. This is especially true corporate environments where you're making important connections with staff, clients, and prospective stakeholders. If your corporate event date is looming, and your mind is flooded with thoughts of everything that might go wrong, take a deep breath, and follow these three tips for creating a memorable event. 


1. Don't Scrimp On The Decor
A corporate event is more than just a social engagement. It is an opportunity to share your brand values with your employees, community, prospective stakeholders, and clients. This is why it is very important that the underlying message of your business is promoted by the overall mood of your event and your choice of decor. The latter should include your logo, name, and brand colors.
Something as simple and elegant as media wall banners can keep your event on-brand and act as a promotional backdrop for people's photos. After all, brand visibility goes beyond the event itself. Guests love snapping photos, taking videos, and making social media posts. Be sure your branding is tastefully displayed in key positions to capitalize on this. 
Note: be mindful not to overdo it. You don't need to print your logo on anything and everything a guest touches. This kind of overkill can have the opposite effect to that which you desire.


2. Cater For Everyone 
There are countless catering options available today, so there really is no excuse for having sub-par service or a lack of variety when it comes to refreshments at your event. Make sure you have an idea of your guest numbers and their dietary requirements so that you can organize your catering accordingly. 
Getting this information can be as simple as making a note on your event invite, whether it's physical or online, requesting that people RSVP with any dietary needs. It is in your best interests to ensure that everyone feels comfortable and doesn't go hungry. 
When it comes to choosing a catering service, always do your research. Read reviews from past events, ask others for their recommendations, and ensure that your caterer is approachable, communicative, and flexible in case you need to make adjustments.


3. Know Your Audience 
It's important that you keep your guests engaged at a corporate event, but at the same time, making the wrong activity choice could leave them with a seriously negative impression. Take the time to consider your audience before you make any final plans. This starts with your guest list.
Questions to ask yourself (and whoever else is helping with the event planning) include: is this a smaller event just for a certain team of employees or a whole of company event? Is this event family-friendly or in celebration of a special cause or milestone? 
If you're organizing a smaller affair, you can use simple team-building activities to structure your event and boost morale in the workplace. However, if there is a variety of internal and external industry guests, something networking-based might be more appropriate. If you're going big and festive to celebrate a milestone or holiday, then bring out the music and performances and let the games begin!


Being the one in charge of planning is always a stressful thing, but with attention to detail and your careful consideration of all of the above points, it will surely be an event to remember!

Photo by Dave Lastovskiy on Unsplash