Hiring a Campervan in New Zealand
Written by

News Feature Team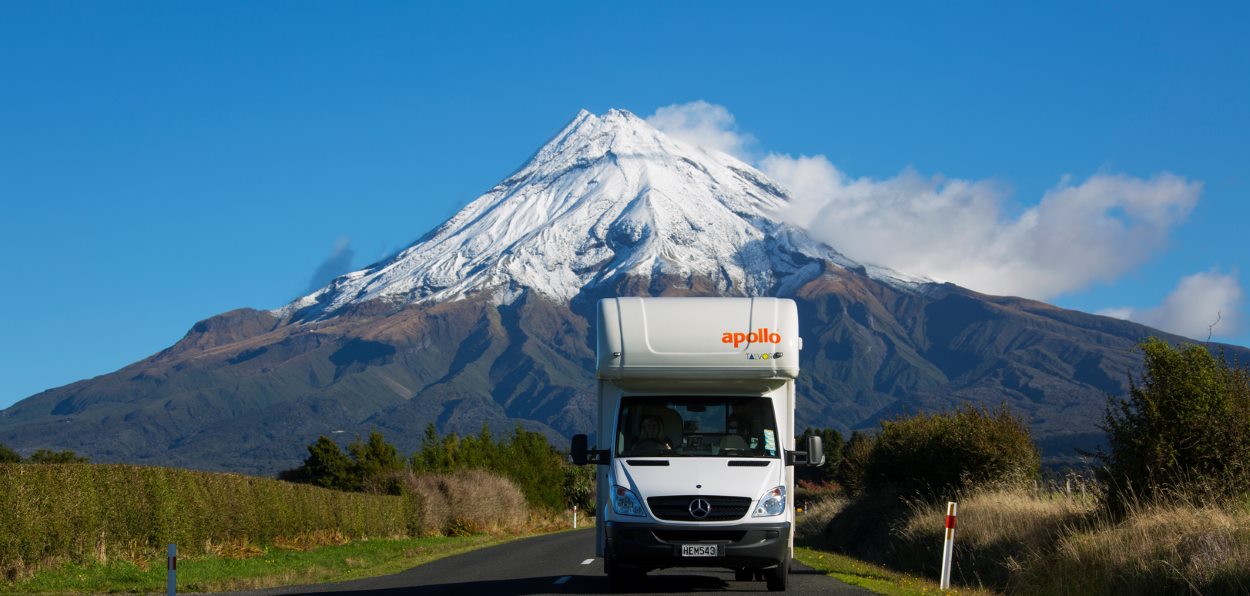 Its alluring landscapes and spectacular winding roads make New Zealand a shoo-in road trip destination in our book. In fact, it's almost as if the only way to see this impossibly magnificent country is by going on the road in an RV, with many spontaneous stops along the way. However, there are a few things a visitor must keep in mind when renting and driving a campervan hire there. Here's a checklist to start.
Minimum Driving Age
While New Zealand has a thriving campervan culture and the only thing that you would need to rent one is a regular driver's license, there is a driving age limit that is strictly imposed by most—not all—campervan hire companies. Those under 25 are normally restricted from driving an RV.
Beware the High Season
The peak season in New Zealand is December through February, which means that either there is a minimum of 10 days to rent one or there might not be any vehicles available if you book the last minute. If you must come during the summer season, it would be a good idea to secure your rental early in the year. Otherwise, you should consider taking your road trip during the low season from May to September.
Bond Might Be Required
If you are not using full coverage, the campervan hire company will require a bond equal to the insurance excess. This bond is, however, fully refundable so long as the vehicle is returned in the same condition and has not been involved in an accident.
Ferry Business
While the North Island is a great place to start your campervan trip in, a visit to the South Island is also a must. Keep in mind that if you do this, you need to book a three-hour ferry ride to cross Cook Strait. Factor in the vehicle and individual passenger fares in your budget.
Get Discounts
Australia is just as good of a road trip destination as NZ so you might want to consider extending your trip and continuing your adventures there. Some companies that service both New Zealand and Australia offer deals and discounts to passengers that rent in both countries.
Dangers of Jet Lag
New Zealand is known for its twisting narrow roads so it's best if you are well rested, hyper aware and at full attention when you're driving a campervan hire around the country. Get a good night's sleep before you pull out of the driveway and start your journey, especially if you were just on a long-haul flight and suffering from jet lag.
Where to Camp
One proof that New Zealand is a very motorhome-friendly country? It has practically an unlimited well of resources to offer campervan hire travelers, including a plethora of campsites powered and otherwise. Among your many options are full-serviced holiday parks complete with a kitchen, a laundry facility, showers and a pool; and the less fancy Department of Conservation campgrounds.
Emptying Waste
Do not just empty your gray water anywhere. New Zealand has strict environmental laws to preserve its natural resources, and there are many designated dump stations all over the country for campervan hire travelers. Most campsites have them, as well as holiday parks and car parks. Keep an eye out for the blue dump station sign while on the road.
Check Out DriveSafe
Finally, familiarize yourself with the country's road and driving rules before you hit the road. Visit DriveSafe.org.nz—a website run by the Tourism Industry Association New Zealand—not only for the basic rules of the road, but also for some useful tips as well as great road trip itineraries.