Things you must keep in reach if you are taking care of an elderly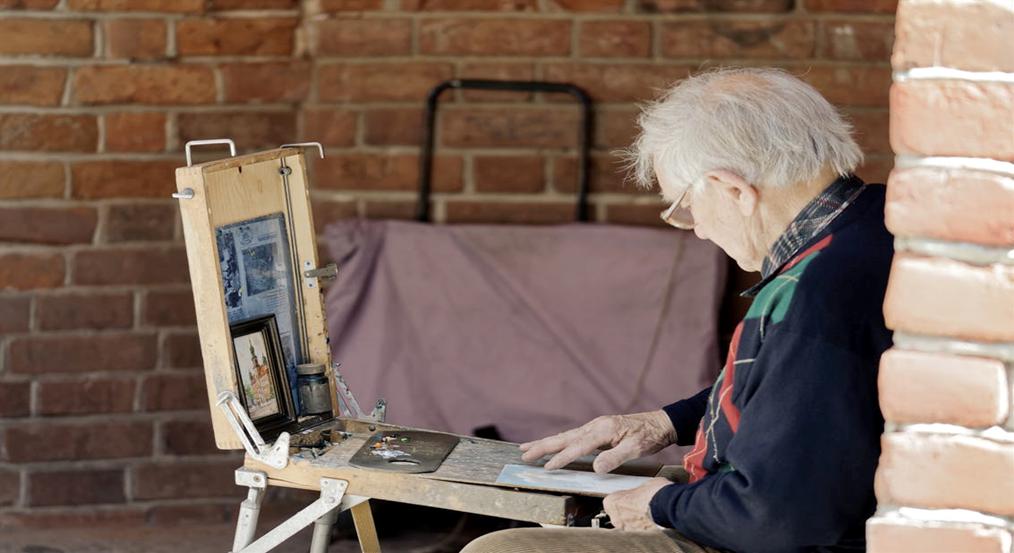 Whether it is a parent or grandparent or even ourselves, the changes or challenges we face that comes with the time need some flexibility, the ability to adopt a new lifestyle and also openness to change. Instead of focusing on negative aspects that can be associated with our older professions and long-term care, such as any deterioration in health, intellectual ability, physical activity, and other social isolation. Also, we should take and go through a non-judgmental approach towards the natural changes in the body, and we should focus on how we can help an elderly age and home doctor visits.
Tips for aging - home

As you grow older, it is essential to ensure the safety, health, and happiness of your loved ones. It is the key to helping older people stay home. We need to ensure that our daily activities conducted safely and efficiently.
Hygiene stuff
Daily hygiene is also essential for the elderly in finding the best optimum format for them. There are many supplements or accessories to meet the higher health needs of elderly age people. Similarly, while taking care of them, it should be kept in mind that personal hygiene stuff should not hold in the cupboard or some places where they cannot reach easily. Instead, these accessories or hygiene stuff should place in the side table of the bed or its drawer.
Showering chair
Consider using a shower chair to minimize the risk of slipping, falling, or even splashing extra water. It also reduces the additional movement of their body, which is needed during the shower, decreasing fatigue. It also facilitates regular showering and maintains general hygiene. Another option for showering is to replace shower chair with the bench of tub transfer, that allows older people to move in or out of the shower or bathtub, and a separate shower curtain with a unique table around it to reduce splashes on the floor.
Moreover, it is also needed to include a non-slip bathroom mat and armrest in the tub. If older people have trouble lifting their feet above the bathtub, consider using a pull-out bath or replacing bathtubs with a non-slip shower. All these factors must also be taken into account in the daily hygiene of the elderly when making the home suit.
Toileting
At a point, the particular need for toilet support and assistance. Shorter physical strength and range can be a problem, and proper bathroom settings are often required to maintain a safe and comfortable bathroom (i.e., a toilet frame or toilet seat base). While, over time, it is essential to do some changes to make the bathroom safe and suitable for the elderly.
Dressing and grooming stuff
A variety of accessories can help you create and assist with regular grooming such as shaving and brushing and other dressing and clothing activities. If they have problems like reduced ability with their hands and arms, for example, the aid of sock dressing, ergonomics nail cutter, brush with extra-long handle and grabber tool, etc. would make dressing and groom much easier. While this allows them to continue their daily dressing and grooming independence and dignity linked with to keep the basic need of regular hygienic level.
Homework
Keeping clean is essential to feel energy and independence, and irritability can lead to frustration and trouble. Fortunately, many innovative things help the elderly in their daily tasks. It is advisable to buy a step tool, a wireless two-in-one stick, a hand vacuum cleaner, and a handy trash can (with step). These all are cheap but could make a difference that allows us to simplify daily family activities with age. Also, it is advisable to use wheel washers, dryers, and wheel carts of laundry to reduce the washing load.
Gardening tools
Gardening is one of the best things that older people like to do, mainly because it is attractive and elegant. There are many suitable garden tools, especially those for older gardeners (such as adaptive handles, power tools, and ultra-light equipment). Investing in practical tools ensures not only ongoing activity but also the enjoyment of yard work or gardening can also be satisfactory for elderly age.
Modern security solutions
One important technique to support older people at home is to protect them. In addition to home renovation, we should also consider purchasing a medical alert system that provides additional protection and even safety alarm remote, which should place near them. Investing in a medical alert system is designed to offer round-the-clock cosmetic services in the event of accidents, falls, or health problems. Investing in a health alert system can give older people and their families' confidence when they leave home.
Home Help - Increase help to make your life happy
It is glad to know that if older adults find it challenging to take care of the main activities daily, you can count on someone to help you. First, relatives, friends, and even neighbors provide care and support to elderly age. Whether it is dedicated partners who provide support for essential services or many others who want to help aged family members, it is a serious and significant responsibility.
One more way to support the elderly at home is to hire a professional caregiver. No matter if they require a task, buying help, or skilled medical care, there are experts dedicated to working at home for the elderly. If additional support is need at home, only a few types of carers are available for personal carers, nurses, partners.
Be social and motivated
Physical, mental, and emotional health is a significant way of aging. Some people argue that the more social and active you are, and the more you will be using your brain, the more you earn. It doesn't have to be too difficult and complicated. Friends and family should inspire their parents to be social and active and to prevent social isolation. As older people at home, it is essential to find and participate in activities that you like. So you should provide them with personal cellphones so that they can quickly call anyone when they wanted to talk, or someone else can call them.
Final words
The goal of aging at home is to be self-governing, and in the familiar atmosphere, we love. However, as the excellence of everyday life begins to decay, we must make the necessary changes to restore life to dignity and function. Making plans and changes when needed, and getting help at home when required helps maintain life quality if older people at home. It needs older people and families to commit to change and be open.