MUST HAVE SHIRTS FOR THE SUMMER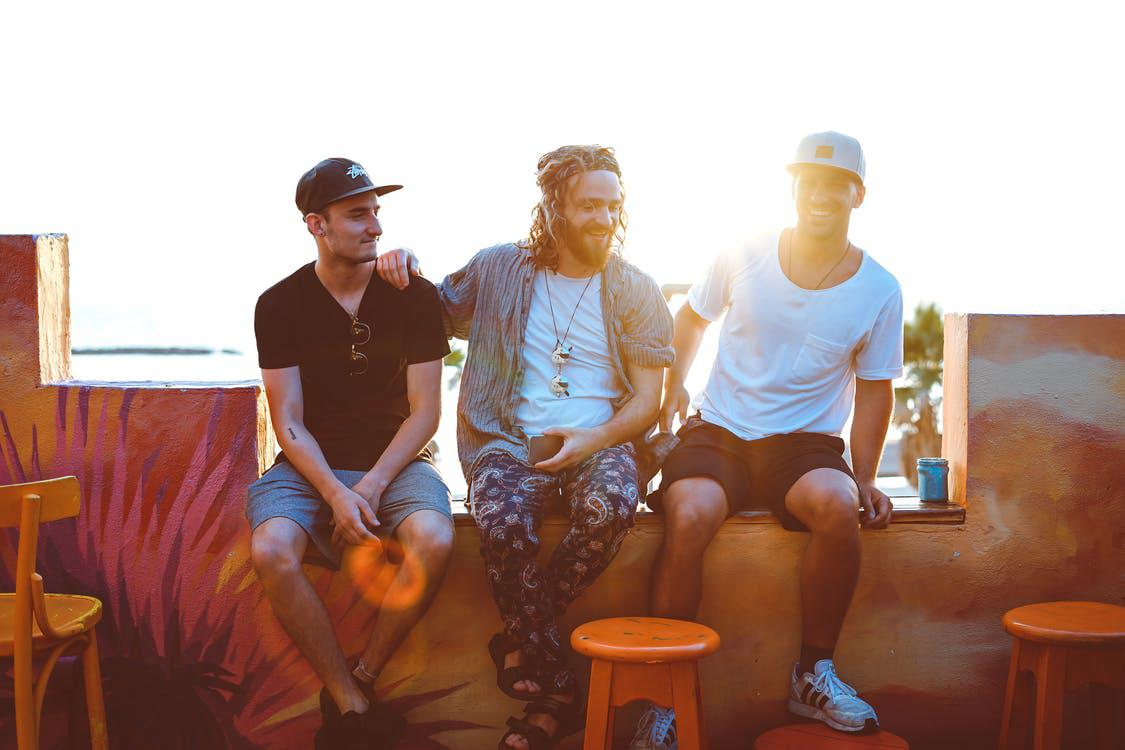 Talking about the style and outfit, men or women, both are equally possessive and cautious about their looks. We all need to look perfect from head to toe and love to wear their best outfits either at a party or an office meeting. Fashionistas can relate to this a lot as they give importance to every single detail from attire to accessory. Not only are the style of your dressing but the color of clothes also plays a significant in depicting your personality. Boys mostly wear the color of the shirt according to the weather like the light and soft colors for summers, and darker ones in winters
Talking about men's wardrobe, it is full of casual or formal shirts with a pair of formal pants and some cool pieces of denim to enhance their style. The fact is, it all depends upon their choice and taste that how they embrace their personality.
Every individual out there tends to think uniquely when it comes to following the trends. Everything in your outfit has its importance either it is a shirt or a trouser, talking about the shirts and their styles, several varieties are there at the different outlets like polo shirts for men that gives elegance and class at the same time.
SHIRTS FOR MEN IN SUMMERS:
Fashion and summer go hand in hand and you have the best chance to showcase your style in this warm weather. A lot of options and styles of shirts you can wear in this scorching heat with your denim or shorts to beat the heat.
Do not take the summers lightly as the temperature goes really warm so better to wear the shirts which are light like go for the light or black and white mix stripe tee-shirt. In this way, you will not feel hot and your dashing looks will also grab the attention of people.
POLO SHIRTS WITH SHORT OR BUTTON-UP SLEEVES:
When it comes to wearing something classy, none of the styles can beat the polo shirts. They look super-hot and classy with shorts and button-up sleeves and give you a whole heart-throb look from head to toe. You can also play with one plain color like white or light blue but if you want it to make more stylish then go for patterns.
Summers are always the favorite seasons to enjoy beach parties and Hawaiian shirts are the best to attend them in. If you are someone who loves to wear shirts with patterns then Hawaiian shirts with floral prints should be your priority. They look uber chic and you will feel extremely light and easy in such comfortable shirts. You can wear them in a light color or even dark colors with some beautiful floral prints over it.
White is the favorite color for the summers of every gender, it makes us feel light and cool. No matter where do you work and what do you do, but every man must have a white dress shirt in his wardrobe. His wardrobe is not complete without it, you can pair this shirt with your formal pants along with a light jacket on it. And if you have a party to attend and you want to give a bit formal and casual touch both then plain white dress shirt with blue denim is the perfect combo for your summer party.
Go for the pastel or light color patterned shirts for the summer wedding and show the world that one can look super stylish and handsome with the patterned shirts as well. No need to dress as you do for the office but learn to play with the patterns like plaids or stripes this summer.
If you want to be the center of attention and look cool in this warm weather where everyone is melting, then go for the classic linen shirts. Wear the shirt with monochromatic color either blue or navy blue to make your whole look stylish. 
CONCLUSION:
There is no doubt that everyone has the desire to look smart, stylish and fashionable. We love to spend a lot of money on our dressing but it is very important to dress according to the climate and weather. So, men should opt for the shirts that are light in color and make them feel cool and cozy in this hot weather. They can wear polo shirts to look extra smart or even go for the simple white tee-shirt for a casual look.
With so many choices in hand, you are all set to rock your summers!