TIPS TO BECOME A PROFESSIONAL MAKEUP ARTIST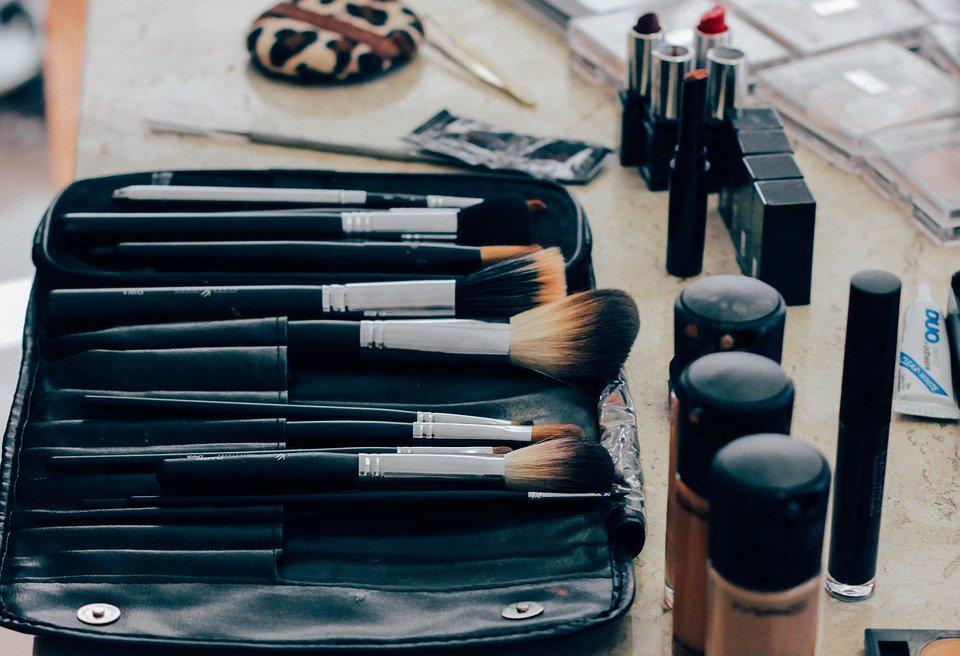 When it comes to becoming a professional makeup artist, watching hundreds of videos on YouTube and practicing on friends cannot make you a professional makeup artist. Unlike other professions, this work takes much more effort and time.
There are a lot of online courses and masterclasses available for the profession of a makeup artist where you can learn many different types of applying the makeup. It is really hard to learn through YouTube since you do not have a physical face in front of you to practice. Keep in mind, a makeup artist must know the anatomy of the face and the nature of the skin. Online courses with a competent speaker are suitable only for advanced training and not for beginners.
There are few things that are necessary to know before opting this as a profession:
THE FIRST STEP TO BECOMING AN EXPERT MAKEUP ARTIST
Before you begin to run on the path to become an expert makeup artist, you need to decide why you want it and whether you are ready for it. After all, a makeup artist is not just someone who can turn any girl into a glamorous diva; it is something more than this. Partially, it is a psychological game in which you are responsible for the persona, face and overall look of the person. However, the people who are choosy may ask an expect something more from you, develop enough skills to tackle such clients and provide them what they expect. To meet the expectations, make artists should be well-equipped with all the makeup accessories. In numerous cases, where the artist who are experts in eye-makeup, love to collect the variety. You can also buy eye makeup online in Australia.
Before joining this profession, ask yourself whether you can manage complications of this field. When you are clearly sure that the profession of makeup artist keeps on attracting your soul, move ahead with a market study. Today, you can find schools that offer makeup courses from three days to six months at every corner of the street. You should always check reviews of the school before joining any, also read teachers' profiles and achievements on social media.
SECOND STEP: THE SKILLS
Becoming a makeup artist is quite difficult if you do not have a sense of understanding and the ability to imagine a face with a specific style of makeup. One of the most common problems is that many people imagine a customized makeup style and apply it to all clients without considering the face characteristics. Therefore, you should train yourself to choose the makeup and shades for the client that will suit as per her face, skin, and features.
It is also necessary to build a trust relationship between you and your expert. Both of you should be as comfortable as possible with each other. A professional should have the ability to win over and maintain trustworthiness.
In addition, do not forget to always improve your skills in complex techniques, follow up on makeup artists and the market. This practice helps you to maintain your reputation and clientage. Your client should always remember your style of work.
WHAT BASIC THINGS DO YOU NEED TO BUY IN THE FIRST STAGES OF TRAINING?
Following are the basic and necessary items you need to have when it comes to accessories needed during your training :
Accessories (brushes and sponges)

Care products

Decorative cosmetics

Bags, wet and dry wipes

A well-filled base case of a make-up artist.
Every professional master carries a variety of cosmetics for any client.
Always carry makeup accessories with you
You always need to have a makeup kit. It is impossible to do your job well without your own kit. Besides, after your training, you also would like to teach others and without your kit, it will be hard to stay fluent in even teaching.
First, you need to go through a lot of independent work on behalf of your PR after training. If you are just a commercial makeup artist who works only with clients, why not work on the advertisement and media sets. It is a good idea for your professional growth, skill development, and profile.
HOW LONG WILL IT TAKE TO BECOME AN EXPERT?
Some people struggle their whole life and cannot make proper shading, understand symmetry and choose a tone for oily, normal and dry skin. On the other hand, a few makeup artists learn everything in a month. Subsequently, growth depends and hard work, dedication and adaptability of skills, also you need a good base and a solid foundation. When you are confident to cater to all queries of clients, you can consider yourself a real makeup artist that day.
CONCLUSION
Remember, you do not need to apply everything as other experts do; do not try to be a carbon copy of your mentor or any other artist. Create your own design and style systematic with the experience. However, there is no harm if you get inspiration from other artists.
Whether the makeup artist works in a commercial environment, magazines or at shows, he has to attend exhibitions, conferences, fashion shows to stay updated about the latest trends.