6 Great Tips for Building a Custom Home You've Always Dreamed About
Written by

Brigitte Evans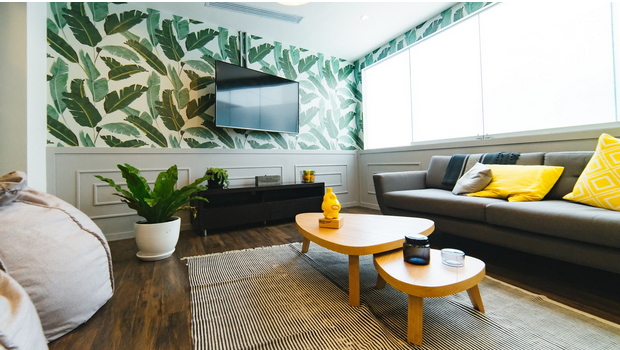 Building your own home is a great opportunity to create a customized space that suits your needs perfectly. However, it may also seem like a daunting task, especially because you want everything to be perfect but don't necessarily have any experience with building. Therefore, it helps to get an insight into what it takes to build a custom home. These six tips below will help make the whole process go a lot smoother.
Decide on the budget for your new home
Before starting a project as big as this one, you need to make sure you've got an idea of how much money you can spend. The last thing you want is to splurge on all the different high-end items, features, and fittings, only to find out that your budget doesn't allow for some other important items on your building checklist. That being said, setting financial boundaries before building a luxury home can be quite a challenge, especially when you have all the freedom to customize it. And even if money isn't an issue, it's still a good idea to develop a plan that will help you prioritize and see which things are must-haves and which ones aren't.
Make sure it's functional
After you've set a budget for your dream home it's time to think about home design and layout. Think about the furnishings and their arrangement, and consider different storage options you can incorporate into your home's design. Plan these things in advance to avoid going overboard and adding unnecessary costs to an already costly project. The problem with luxury homes is that they can sometimes feel cold, empty, and unwelcoming, especially the larger ones. To prevent this austere, clinical look, incorporate elements that will add warmth to your interiors while also keeping it functional and suitable for your everyday needs. Consider how you plan to spend your time at home and talk to your builder so you can come up with a design for a space that is as stylish as it is functional.

Add unique features that reflect your personality and lifestyle


Now that you have a rough draft of what your custom luxury house will look like, you'll need to think about all the different features and amenities you want to add to make it truly feel like your
personal space
. Your personality, as well as your lifestyle, will play a significant role here, so think about the things you and your family love doing in your free time and incorporate that into your design plan. Whether it's a personal gym, a home theater, a game room, or a walk-in closet, now is the opportunity to get everything you've ever wanted in a house.


Have in mind the outdoor space
Many of us spend significantly more time designing the interiors and carefully selecting all the details, big and small. However, the design of our outdoor spaces is just as important, especially when warmer weather arrives, and we start spending more time outside. Equipping the outdoor spaces with quality outdoor entertainment is one of the essential steps in designing luxury custom homes and the one that can make a world of difference. Tech gadgets such as outdoor LED TV and powerful soundbars ensure both you and your guests have full control of the outdoor audio experience, whether you're enjoying a sporting event, dining al fresco, or simply relaxing with friends and family. Newer models of these gadgets are able to withstand different elements, and thanks to weatherproof housing, they can be used year-round, taking outdoor entertainment to the next level.
Consider the privacy and security of your future home
Aside from making your home functional and aesthetically pleasing, safety is another factor that you'll need to consider when building a luxury home. Unless you live in a gated community or have security guards, you'll need to take certain measures to ensure your family is safe and your valuables are protected. Building a security gate and equipping your home with motion sensors is a great way to enhance the privacy and security of your house and keep any potential intruders at bay. However, it's best to consult with professionals from your local security company and have them suggest a security system that is in line with your home's design.
Design your home with future in mind
When building a custom home, it's important to keep the bigger picture in mind and design for the future. In case you decide to move somewhere else and sell the home you're now building, it's a good idea to consider the so-called "collective home charm" and design a space that would appeal to a wide range of homebuyers. Make sure that the rooms are accessible and can easily change their intended purpose (for example, a home office that can easily be turned into a playroom for the kids). Thinking about this universal appeal will help you design a home that an average buyer would consider functional and could easily imagine themselves living there, which is good for resale.
Designing a custom living space is a dream of many, but a lot of us don't really know where to start. These six tips will make the process feel less overwhelming and help you create a luxury home that will feel like your own, personal dreamy oasis.