New internship for over 55's launches to combat ageism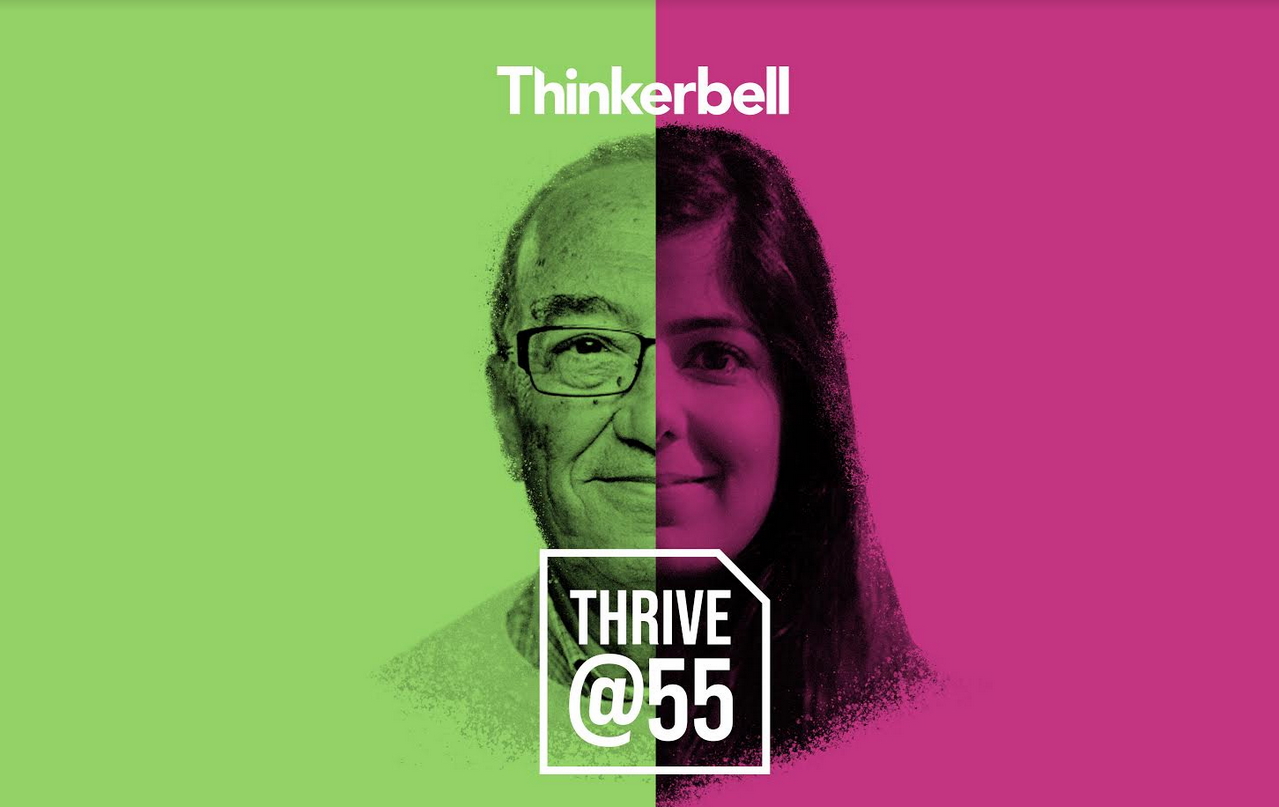 THINKERBELL LAUNCHES THRIVE@55, THE INTERNSHIP PROGRAM THAT'S ONLY AVAILABLE TO PEOPLE AGED 55 YEARS OR OLDER.
Thrive@55 is an 8-week fully-paid internship at Thinkerbell, one of Australia's hottest creative agencies, and as the name suggests it's only available to people over the age of 55.
This is probably discriminatory to everyone else. Did the lawyers advise against it? Yes.
But the reason Thinkerbell is launching Thrive@55 is there's a growing and obvious age gap in the majority of companies operating in advertising, public relations and media in Australia, and indeed the world. In fact, Just 5% of ad agency employees globally are over 50, with the median age for employees sitting at 381.
Said Emma O'Leary Agency C.O.P. (Culture, Operations and People), "We've created this internship program because our older generation are massively underrepresented in the advertising industry, and have a lifetime of experience to bring to our agency, and our industry. We want our staff and clients to benefit from people with years of life experience, and vice versa."
Thinkerbell is looking for spritely people over the age of 55 to bring their magic, and experience to the agency, across creative, account management, office management, finance, media, digital services, illustration, strategy, photography - you name it.
"You could be a retired hotel concierge that's interested in running our front of house, a detective who wants to do some insights work, or a newspaper cartoonist who's looking for the next creative challenge." O'Leary continues. "We don't mind where your experience comes from, as long as you think you have something to give to our industry".
Applications for the internship are live today and will close on October 20, 2020. From there, applicants will be shortlisted and selected via an interview process, with applicants considered in both Thinkerbell's North and South offices (Sydney and Melbourne).
If you're excited, and a little bit scared, by this opportunity visit
thinkerbell.com/thrive
to apply.
Oh, and to all you youngsters out there who might feel unfairly treated, don't worry, we're always on the look-out for great talent, of all ages - just contact Thinkerbell directly with your enquiries.