Tips for Optimizing Your Warehouse Design and Layout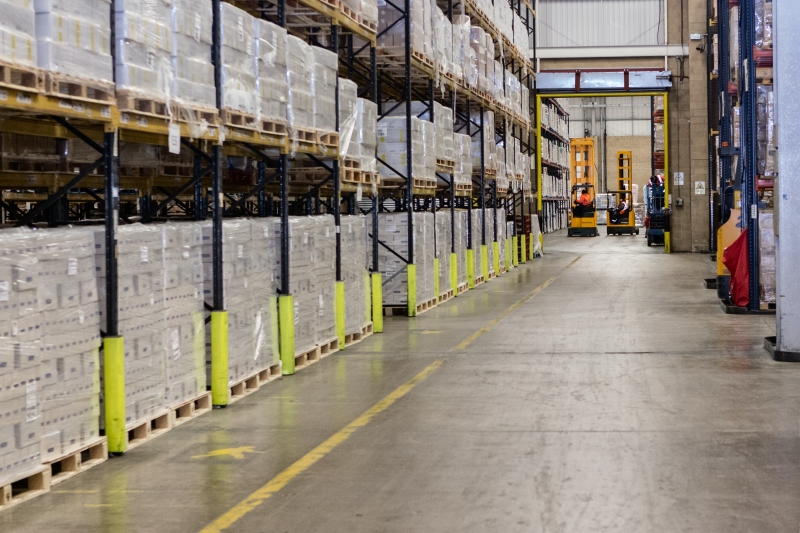 It is in every business owner's interest to ensure that their facility is performing at an optimal level. And it all starts with an effective organization of warehouse space. From spotting signs of trouble to finding ways to utilize space more efficiently and achieving a healthy work environment, here are five great tips for optimizing your warehouse design and layout.


Understand what the objective is
First and foremost, you want to know what you're trying to achieve by reorganizing your warehouse. Are there any major problems that you're experiencing with your current warehouse design? If so, make sure to identify them. Sometimes, the equipment or the products will be placed inefficiently, i.e. in far-away areas or hard-to-reach spots, wasting the workers' time and energy.
Other times, it will be the constant movement of people and equipment through the warehouse, resulting in a chaotic, disorganized flow. Not only is this going to have a negative impact on the workers, but it might also pose a safety hazard and increase the likelihood of workplace injuries, and sometimes even cause accidents that can have fatal consequences. This is why it's important to know what your biggest challenges are before planning your new warehouse design and layout. Doing so will help you fully understand your objectives so you can act accordingly and ensure optimal results.


Decide on the right layout for your warehouse
The layout you select for your warehouse will largely depend on your warehouse requirements. Since every business is unique, there's no one-size-fits-all approach here, meaning you need to choose the elements that will suit your particular warehouse requirements. Think in terms of storage areas and the type of products you're storing while also keeping in mind the equipment as well as the surrounding workspace.
You also want to factor in the production zones and workflow areas, focusing on making aisle navigation easier for both people and forklifts. Generally speaking, some of the most common warehouse layout designs to consider are I, U, and L-shaped layouts, with U-shaped layout being the best option for most warehouse types.


Recognize the importance of adequate warehouse lighting
Aside from selecting the right shelving and racking system, you want to ensure that your warehouse has adequate lighting. Optimal lighting goes a long way in ensuring safety and productivity of warehouse operators, and it is one of the elements that should not be neglected.
On the other hand, poor visibility and blocked vision due to strong lights can pose a serious safety hazard to workers. Fortunately, nowadays there are plenty of up-to-date glare reducing LED lighting options for warehouses that provide lighting uniformity which can help mitigate the glare and minimize the risks of workplace injuries, including tripping or cross-aisle traffic. By introducing an efficient lighting layout, you will ensure optimal illumination and visibility of goods on shelves, you will ensure adequate working conditions and enhance productivity and safety of warehouse operators.


Define inventory and storage needs
Your warehouse operation's efficiency is also influenced by placement of products. Before deciding on the best warehouse storage system, you want to make sure that you understand your inventory. This means learning as much as possible about the size and shape of the items you'll be storing as well as their amount as this will largely determine the amount of space you'll need.
You'll also need to decide on the traffic length width, so be sure to check the type and size of handling equipment that will be transporting the items. Generally speaking, keeping the aisles 12-13 feet wide is your safest bet as this will leave enough space for forklifts and other pieces of machinery. To maximize space utilization, consider using channel storage systems, push back racking, and flow racking.


Test the new layout before installing new elements
This is a crucial step that you need to take in order to prevent any errors from occurring later on. Once you've found the right equipment, shelves, and racks for your warehouse and designed the desired layout, it is time to run a test. Prioritize testing the high zone areas, using a masking tape to mark them and walk through them carrying items. Ask your employees to test it out as well, and use the equipment to see whether the machinery can move unobtrusively.
This is a great way to visually understand your space and see whether you need to make any changes to your plan to optimize your warehouse design and layout and avoid increasing your business startup costs.

Wrapping up
Making some small adjustments in terms of shelving, lighting, or storage equipment goes a long way in optimizing warehouse layout and design. Just make sure to test out your new layout beforehand and more importantly, remember to plan not just for now, but for the future as well.