Five Things To Do In Mount Waverley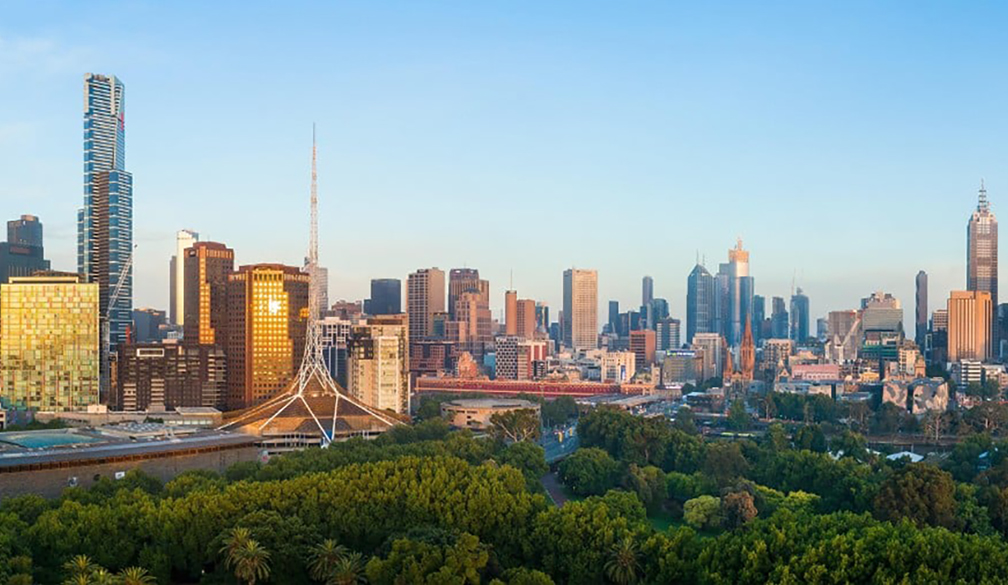 Are you looking for a fun and exciting day out in Melbourne? Look no further than Mount Waverley! This charming suburb is filled with hidden gems and local treasures that are just waiting to be explored. Whether you're a foodie, a history buff, or an outdoor enthusiast, there's something for everyone in Mount Waverley.
In this article, we'll be highlighting five of the best things to do in Mount Waverley. From scenic nature walks to delicious dining experiences, there's no shortage of activities to choose from. Whether you're a local looking for a new adventure or a tourist exploring Melbourne, you won't want to miss out on these must-see attractions. So grab your walking shoes and get ready to discover all that Mount Waverley has to offer!
Explore The Mount Waverley Village Market For Local Treasures
If you're looking to experience the local community in Mount Waverley, a visit to the Mount Waverley Village Market is a must. Held every second Sunday of each month, this market is hosted by the Mount Waverley Rotary Club and features a variety of homemade and handcrafted goods. it's very popular with the people that live in Mount Waverley
Located in the car park outside IGA supermarket, the market runs from 9 am to 2 pm and offers visitors a chance to connect with local vendors while supporting small businesses. From artisanal soaps and candles to handmade pottery and jewelry, there's something for everyone at this market.
In addition to shopping for unique treasures, visitors can enjoy live music performances and grab a bite from one of several food trucks that offer delicious eats. Whether you're a tourist or a local resident exploring what Mount Waverley has to offer, visiting the Village Market is an excellent way to experience firsthand why this suburb is known for its friendly community spirit.
Take A Stroll Through The Scenic Damper Creek Reserve
Scenic Damper Creek Reserve is a must-visit spot in Mount Waverley, Melbourne. The reserve is an ideal recreational destination for people of all ages. It boasts shady pathways suitable for walking or even jogging with your furry friends as the reserve has a designated off-leash dog area.
The highlight of the Scenic Damper Creek Reserve is its watercourse that meanders through the native bushland, creating an ecosystem that supports a diversity of flora and fauna. The reserve offers an unsealed walking trail known as the Damper Creek Path, where you can enjoy spotting several species of animals and birds along the way.
Notably, Scenic Damper Creek Reserve is a Land for Wildlife area that has been designed to support endangered species and their habitats. The Reserve's efforts have earned it recognition as being home to many Regionally Significant Zoological creatures.
Visitors will love how well-maintained and scenic this spot is throughout any season – rain or shine! You can escape from everyday life without having to travel too far into nature's lovely haven right in the heart of Mount Waverley with Scenic Damper Creek Reserve.
Indulge In Delicious Cuisine At Mount Waverley's Best Restaurants
Mount Waverley in Melbourne is home to several restaurants known for their delicious cuisine. Amongst these top-rated restaurants are Betty's Burgers and Sette Bello. While Betty's Burgers is famous for its juicy burgers, Sette Bello serves authentic Italian dishes that are sure to tantalize your taste buds.
In addition to these two popular eateries, there are other notable restaurants in the area worth checking out. Bella Mia Pizzeria and Yamios Pizza both serve up mouth-watering pizza, while Walter Mount Waverley offers a range of European-inspired dishes.
For those who love Mediterranean cuisine, 57 Cafe Bar Restaurant located in Pinewood Shopping Centre comes highly recommended. This cozy restaurant offers excellent service and a menu packed with tasty Mediterranean delights.
When it comes to dinner options, Mango Tree and Il Forno are two places worth trying out in Mount Waverley. Mango Tree specializes in Thai food with spicy curries and noodle dishes being their forte while Il Forno offers an array of fresh authentic Italian dishes.
There's no shortage of dining options in Victoria's Mount Waverley suburb, known for its diverse selection of American, Indian, and pasta restaurants. Not only that but the family-friendly neighborhood also boasts plenty of parks, bushland areas as well as schools, golf courses and shopping centres making it a great location for both residents and visitors alike looking to indulge in some good food whilst enjoying other amenities on offer.
Learn About Local History At The Mount Waverley Heritage Centre
For those interested in local history, the Mount Waverley Heritage Centre is a must-visit destination. Located at level 1 of Mount Waverley Library in Victoria, Australia, the centre is dedicated to promoting and preserving the history of the Mulgrave/Waverley/Monash area.
The Society takes great effort in photographing significant buildings and streetscapes, as well as undertaking field studies to capture unique glimpses of historical significance. Visitors can learn about historical events that shaped their community while admiring various artifacts and displays.
The centre is open on Wednesdays from 1 pm to 5 pm or by appointment for individual research and working discussion groups. It also regularly holds general meetings at the WHS Rooms above the Mt. Waverley Library where members gather together to discuss topics related to local history.
If you're interested in exploring beyond the centre, significant parks within Mount Waverley include Valley Reserve, Damper Creek Reserve, and Federal Reserve - all with their own rich histories worth discovering. Take a stroll through these reserves while studying how they've developed over time into what we know them as today.
Discover The Natural Beauty Of The Valley Reserve
Valley Reserve in Mount Waverley, Melbourne is a remarkable 15-hectare native bushland reserve that has been preserved and protected to provide an ideal setting for wildlife and plant species. It is one of the few remaining intact natural habitats of its kind in Monash, and it provides an essential home for a massive range of fauna.
The wide array of flora and fauna that can be found within the Valley Reserve were once widespread in Australia. The park has become a vital habitat for these species who are frequently spotted along the many walking tracks you can hike on while visiting this bushland area.
One unique feature at Valley Reserve worth checking out is their award-winning playground designed for children. In addition, visitors can take advantage of the available BBQ facilities, toilets, walkways, and picnic areas scattered throughout the park which make it an ideal spot for family gatherings.
Valley Reserve is also suitable for nature lovers with its excellent birdwatching opportunities allowing you to catch sight of several stunning bird species making their homes in Monash's local ecosystem. The reserve won the Best New Major Playspace award back in 2016 which only further emphasizes how amazing this park truly is with its wide range of activities to enjoy beyond just taking walks!