5 Ways Solar and Solar Batteries Can Help Your Business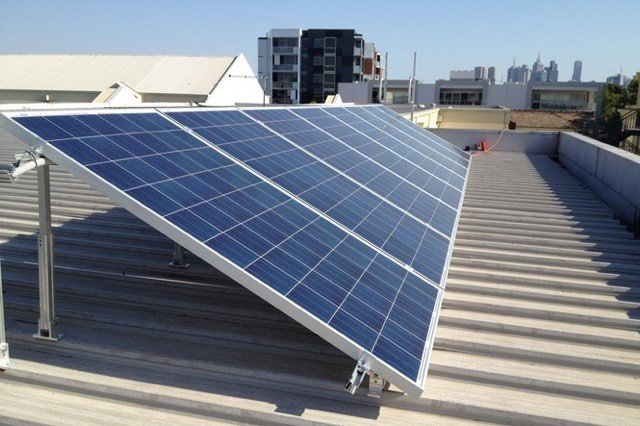 As we all push towards a Renewable Energy future the social pressure of being more sustainable has never been so high. Businesses across Australia are looking for ways to reduce their carbon footprint without breaking the bank. Solar and Battery systems are an economical way of offsetting your businesses energy consumption and carbon footprint.
Reducing your OPEX
Many businesses are looking for ways to manage their operating expenses and more specifically their electricity expenses and they are turning to Solar and Battery systems to do so. A Solar and Battery system will allow you to generate and consume your own electricity, rather than "renting" electricity from the grid at high prices.
Installing a Solar and Battery system at your business is cheaper than continuing to pay for power from the grid - which you will never own.
In some cases where asset finance is used to purchase a solar and battery system, the repayments are smaller than the savings from the system - a cash flow positive investment.
A Great Business Investment
Investing in a Solar and Battery system will generate great returns. Much like investing in new staff, new machinery or upgrades to your business, a Solar and Battery system will generate revenue for your business. On average for every $1 you invest in a solar and battery system you will expect $3 in return over the life of the system.
The Solar and Battery system is also considered an asset and will add value to your business.
If you don't own the business, consider how long your lease is and how long you intend to stay at that premises. Check with your landlord about installing a system but in most cases we see a green light. If your return of investment is reached before the end of the lease, installing a system is a good idea.
Black-out Protection
Blackout's for a business are expensive. Imagine having no power for an extended period of time and having to shut down your business. A Solar and Battery system will allow the business to use the stored electricity in their Battery system. This Battery system will automatically switch over and keep essential circuits such as the wifi and lights on during a blackout - allowing the business to carry on operating.

If there is equipment in the business that is vital to keep powered when the power cuts out, such as a medicine fridge for a Doctors Surgery, the Battery can back this up and keep it powered.
Reducing your Carbon Footprint
70% of Australia's electricity grid is supported by coal fired power plants, which produce greenhouse gases and are terrible for the environment. Installing a Solar and Battery system can reduce your grid electricity consumption by over 90% - a greener way to power your business.
Taking Advantage of Rebates
Solar systems across Australia are entitled to the Governments STC program. An STC is a Small-Scale Technology Certificate, introduced by the Government in 2011 STC's are a part of Australia's Renewable Energy Target.

STC's are taken off the cost of the Solar System by the installer or retailer, reducing the upfront cost of installation.
There are also state based programs like the NSW Government's Empowering Homes Program that you can leverage. The Empowering Homes Program gives end users interest free loans backed by the State Government to install solar and a battery or retrofit a battery to an existing solar installation.
Solar is exponentially growing in Australia. Take advantage of all the benefits of living and working in a more sustainable world and install a solar system and a solar battery now.