6 Steps for Becoming a Digital Nomad in 2021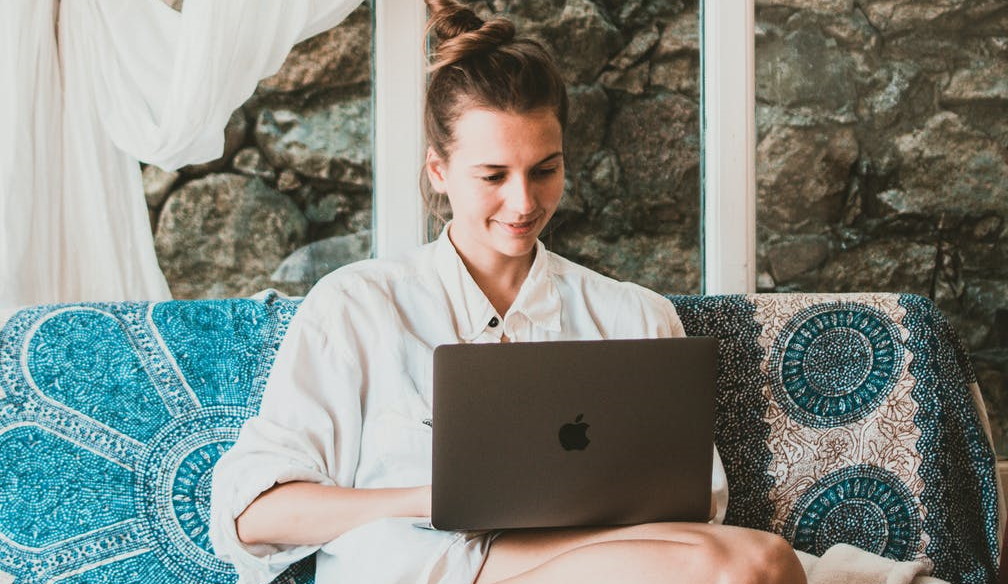 Digital nomads have always been perceived as sort of freelance rock-stars. Having the world as your office, being able to work from wherever you want, whenever you want... It's really no surprise this lifestyle gained such popularity over the last couple of years.
However, the life of digital era journeymen is not without its challenges, and without careful planning, what seems like a dream come true can easily slip into a living nightmare. The spread of COVID-19 and consequential measures didn't make this story any easier.
But, the world is very slowly falling back in line, and the people are growing restless. If you are one of them, here is a short guide that will help you once again start roaming the world and start living as a modern-era freelance nomad.
Set safety as your number one priority
As we mentioned above, the world is gradually going back to normal and, hopefully, by the end of this year, we may expect this pandemic to be tamed. But until then, traveling the world is still a risky affair. So, before you commit to any future destination, be sure to research the number of COVID-19 cases, previous and existing containment policies and efficiency of such moves, lockdown measures, penalties, and similar things. Until the global situation starts improving, choose locations with a good COVID-19 track record.
Assess your skills and choose the most profitable niche
When you start living as a freelancer, you will usually get two paths to choose from – specializing in some niche or working as a "generalist" and doing your best to cover more ground. Although both of the mentioned arrangements have their perks, you need to be aware that the life of a nomad is expensive, and you need high-profile gigs to support your globetrotting adventure. At the moment, this kind of earning can be achieved by specializing in some of the following niches:
Digital marketing (copywriting, design)
Search Engine Optimization (SEO)
Front and back-end development
Customer support
Project management
Be able to survive anyplace, anytime
In a world that has gone downhill, there are too many things that can go wrong. Living a life without a safety net, digital nomads are probably all too aware of this fact. Sudden lockdowns, rejected money transfers, bad internet connection... All of them can throw a wrench into a nomad's life and turn it upside down. Therefore, be sure to always have everything you need to survive in any circumstances you can imagine. And we mean everything – from healthy savings and backup devices to survival equipment like the popular Tekto Gear knives and water-resistant clothes.
Harness the community resources
By community we, of course, mean the digital nomad community that has already made all the beginners' mistakes and has plenty of experience to share with newcomers like you. Some of the main resources you are going to use are as follows:
Facebook groups: An excellent entry-point into the digital nomad community with plenty of groups focused around specific locations, business branches, etc.
Meetup.com: Meetup.com is a platform used for organizing online groups that later grow into virtual and in-person events for people with similar interests – the perfect channel for traveling freelancers.
Co-working spaces – Co-working spaces are a great way to achieve an excellent level of productivity without permanently settling into some office. They also offer a perfect backdrop for meeting like-minded professionals and building up your network.
Set tangible and achievable goals
Anyone who has ever moved from a 9-to-5 job to some more "loose" work arrangement knows just how quickly a newfound sense of freedom can turn into slacking. Digital nomads who experience more personal challenges on a daily basis are more susceptible to this problem than the rest of the freelance bunch. That is why you should master your time-management skills and start every day with a set of daily goals that are:
Specific
Measurable
Attainable
Relevant to your long-term objectives
Time-based
Yes, doing the old SMART system may sound a bit shabby, but it still represents an excellent way to stay on course when your focus starts dropping.
Start working on marketing ASAP
Having a stable influx of fresh, high-paying clients is essential for living a life on the road. Personal branding is the tool that makes sure that these fresh clients are both "constant" and "high-paying." So start your efforts by identifying marketable skills, preferred audience, and suitable marketing channels. The rest is just a matter of hard work and carefully selected KPIs. The perk you have as a digital nomad is that you are not strictly bound by professional narrative, and expanding your campaigns with a bit of creative storytelling and personal branding can only help you pop up more.
We hope these few tips gave you some general idea about the steps you should take to start your career as a digital nomad and build yourself a cozy safety network to bounce off if something goes wrong. The life of a digital nomad is incredibly rewarding, but it asks that you put a lot of things on the line. The last-year outbreak of COVID-19 only made things worse.
But, preparation and hard work make everything possible. Now, you know where to start.