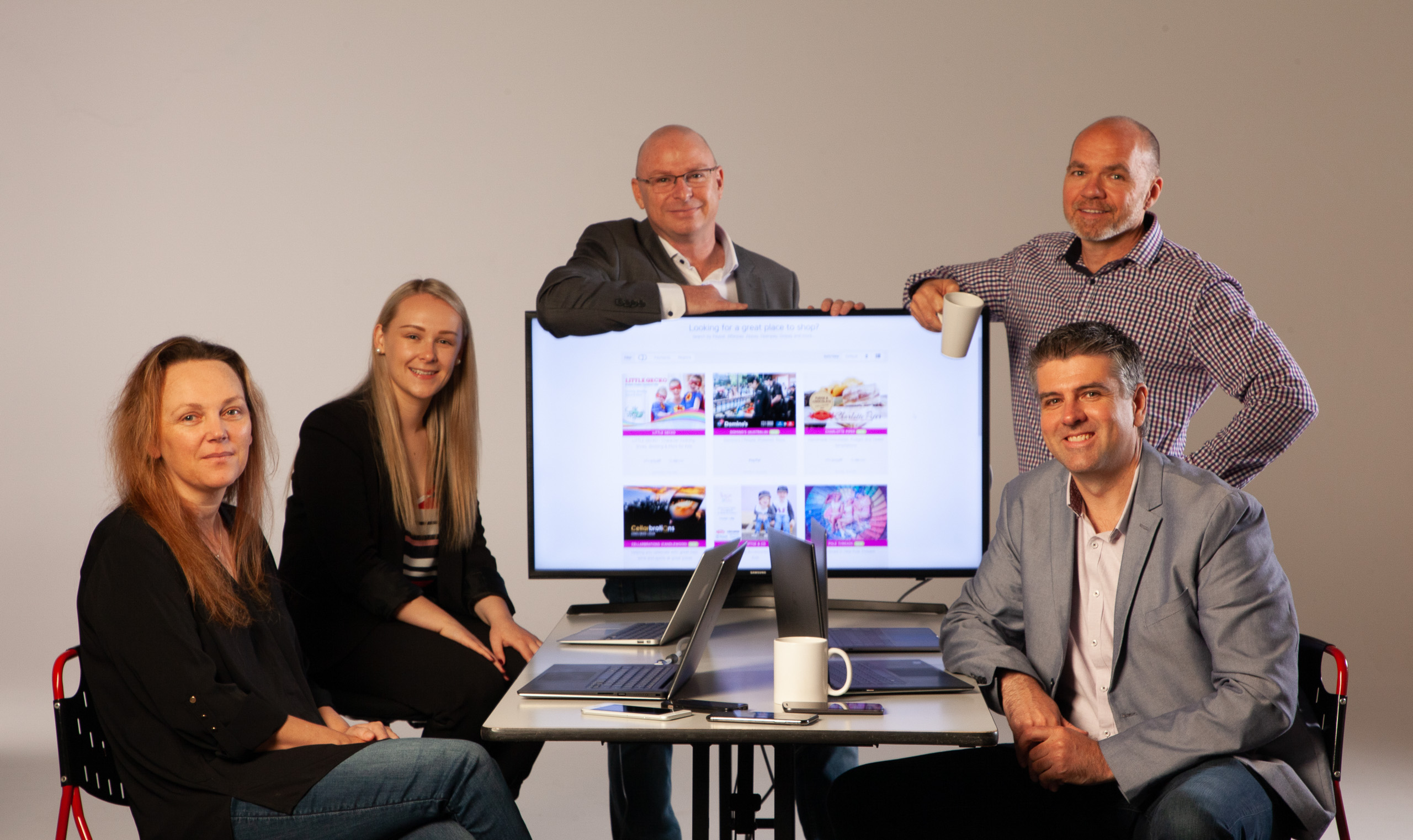 Many businesses are built and become successful almost at the same time. These overnight success stories are what everyone dreams of creating. However, the same company that is the hottest trend one day, can be the biggest failure the next. This downward spiral is often caused by businesses becoming stagnate, and never offering anything new to their customers. Think of the businesses that have survived the test of time. Has your favorite restaurant stayed the same since they opened the doors? What about your favorite movie company? In what ways have thriving companies developed over the years?
Maybe 2021 is the year your company needs to add some charm to their brand so that your customers will come back again and again, while also bringing in new excited patrons! Here are a few great brand design trends to help make 2021 your year.
#1. Show the World Just who You Are!
In the "Wizard of Oz," the entire city is run by an unseen being known as Oz. You don't need to be your business's Oz. Maybe this can be the year you step from behind the curtain and show your shoppers from whom they have been buying. Share posts to your social media account that tell the story of how your company was built, how you have been built. This does not mean to share the drama of your most recent breakup or go on and on about the bully in high school, but giving a little taste of exactly who you are and how you connect with your brand…that's the type of information that makes people love your company. Start taking pictures of the things that matter to you, only post a few, but make sure your customers care about you instead of just wanting the things you can sell them.
#2. Host a Fundraiser!
What do you believe in? Who do you believe in? One of the greatest parts of owning your own businesses is the fact that you can donate a lot of money to your favorite causes while growing your company. This is a big part of branding. There is one rule to fundraisers that should never be overlooked, never have a fundraiser for something that your supporters are completely against. Your fundraiser needs to fit the feeling and community your brand supports. If you sell skateboards, a fundraiser to build skateboard parks in lower-class neighborhoods will help to bring you patrons and yourself together. What is one thing in which both you and your customers believe? Work together using fundraisers to reach your goals.
#3. Add A Character to Your Business
This one may sound crazy, but people like to have someone on which they can depend. Would a clip art pet added to your business help it or hurt it? If this is something that would work, add that fake cat you have always wanted and name him your dream name, or better yet, let your customers name the little guy.
#4. Add Some Crazy Clip Art
This is not for every business; some brands generate a stable feeling and that feeling could be ruined by crazy clip art, that is anything less than traditional. But if your brand can handle the excitement and emotion that some graffiti clipart might generate, be sure to give it to your shoppers.
#5. Colors
As strange as it might sound, colors can be a huge part of a brand image. Who does not think yellow and red when they think about fast food? The human mind has been trained to associate different colors with different products. What colors will best fit your brand? If your company needs its own color scheme, maybe this is the year that you can work with colors to help generate the feeling your company is trying to give its patrons.
#6. Do Not Forget Shipping!
Do you ship your products to different places? If shipping is part of your sales process, be sure to make receiving the package a special moment. Anyone can ship a boring yellow envelope with an address written across it. Packages from your company should offer more than that. Take some time to pick packing material that will complement your brand.
#7. Make it Yours
One rule does not apply to every business when you are reworking your branding. You must make your company a special product all of its own. Make sure that you are passionate about what you are showing people. You must be as much a part of your brand as the clip art, the products, and the great causes that you support. So, this year brand your company with your special self, who no one else will ever be able to impersonate.
Let's face it, branding can be hard and if you need help, don't hesitate to reach out for help. Whether you are trying to save a once successful company, just want to perk things up a little, or are trying to start something completely new, companies like Next Thursday will help you bring your brand dreams to life. Maybe this is the year you can consider bringing in some help to make your brand stronger than ever.