Patrick Schmidt, The Iconic and Michael Pearson, Expedia to discuss data and the future of business
Written by

Tracey Hoffman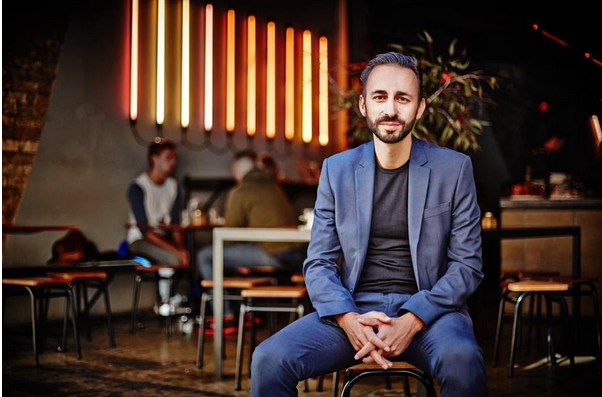 The Future of Next Gen Commerce
Patrick Schmidt, The Iconic and Michael Pearson, Expedia to discuss data and the future of business at Millennial 20/20 Sydney
With the volume of internet data set to reach 44 zettabytes, or 44 trillion gigabytes, by 2020 – what is the value of all this information for the modern consumer? Prominent Australian business leaders will gather at the inaugural Millennial 20/20 Summit in Sydney next month to discuss how both traditional and disruptive businesses leverage data to respond to the changing expectations of millennials.
The global summit will see leading brands, including The Iconic and Expedia, explore the ways different sectors collect and exploit data to understand consumers' needs, attitudes and behaviours in order to drive commercial growth.
Patrick Schmidt, CEO of Australia's leading online fashion retailer The Iconic, commented on the significance of data in the development of the organisation's wildly successful customer-centric mindset.
"Data plays one of the biggest, if not the biggest role in refining our platform for the millennial market. Our goal is to provide Australians an unparalleled shopping experience, which is why it's imperative that we're nimble enough to make bets on emerging opportunities we can implement as soon as it's tried and tested.
"Whether it's to help define the brands we select or innovate new technology, harnessing our data to better understand what our customers want is imperative for driving business performance," said Mr Schmidt.
The recent launch of The Iconic's sizing analytics function – designed to help consumers navigate sizing irregularities across brands by recommending sizes based on previous purchases and similar customer profiles – demonstrates the online retailer's strength in harnessing data to innovate and enhance their customer shopping experience.
"We knew choosing the right size was a pain point for our customers, so we created the feature to help shoppers feel confident when buying before trying. Our new technology helps a shopper find the right fit by making a size recommendation based on their purchase history, what size they are in other brands and by aligning them with other customers who have had a similar fit profile history," concluded Mr Schmidt.
Similarly in the travel industry, digital travel companies like Expedia understand and capitalise on the value millennials place on experiences.
Michael Pearson, Managing Director, Expedia Australia and New Zealand, commented that the travel industry will change to meet millennial expectations by leveraging data to personalise the customer experience from research through to booking.  
"Millennials have grown up in a connected world and have a strong desire to travel and explore, but more importantly, immerse themselves into different cultures. Millennials favour experiences over material possessions and, as they enter the prime spending years of their lives, the travel industry will change to meet their needs for personalisation and customisation. As a technology company in the business of travel, we want to continue to leverage our powerful data to deliver a personalised and positive customer experience."
Mr Schmidt and Mr Pearson will share further insights on the crucial role data plays in understanding and catering to the modern consumer at Millennial 20/20 Sydney. Sydney is the latest location chosen for the global Millennial 20/20 summits following successful events in London, New York and Singapore. The Sydney Millennial 20/20 Summit will be held at Carriageworks on 14 -15 November 2017.
www.millennial20-20.com/sydney2017
About Millennial 20/20 Summit:
The Millennial 20/20 Summits focus on a unique time in the industry, where large and small businesses are dealing with a more complex and ever-evolving consumer that requires them to think of innovation, disruption and technology as key components of their future. The way the consumer wants to shop, interact with brands, consume content and make payments are evolving and Millennial 20/20 aims to address this like no other event series has done before through a curated experience of multiple conference stages, immersive and experiential showcases and organised networking experiences.
The Summits in London, New York and Singapore look into the future of NexGen commerce from the perspective of a digitally savvy consumer with a micro-focus on key pillars that include Retail, Marketing, Mobile, Payments, Video, Social, E-Commerce, CRM, Advertising and Big Data. The multiple conference stages are run with industry specific tracks including Travel & Hospitality, Food & Beverage, Fitness & Sport and Fashion & Beauty.
Sizeable yet focused, Millennial 20/20 brings all industries together with leading international and regional brands, retailers, and personalities alongside the world's most exciting and disruptive start-ups.
Image... Michael Pearson, Managing Director, Expedia Australia & New Zealand