Jackson Meyer's top 5 tips on how businesses can be post COVID-19 ready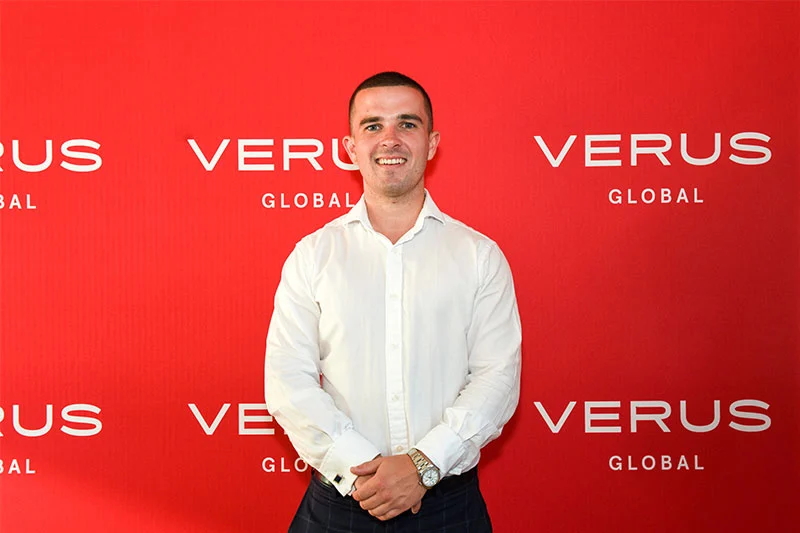 COVID-19 has had significant impact on supply chains, experienced firsthand by Jackson Meyer, multi award-winning entrepreneur and CEO of Australian freight forwarding company Verus Global. Recently listed in Forbes 30 under 30, Meyer has been working on the frontline of this unprecedented interruption, gaining valuable insight into how business can successfully evolve to keep up with the changing times as trade opens up and restrictions are eased.
Jackson Meyer's top 5 tips on how businesses can be post COVID-19 ready:
"How your business handled and continues to handle staff in this time will leave a lasting impression. If you are honest with your staff and look after them in times of crisis, you'll achieve a newfound loyalty. If you can get that buy-in from everyone inside the business that 'everything is going to be okay if we stick together', businesses will come out of this stronger, and with a new sense of togetherness and trust.
Identify struggles in the supply chain and offer help and understanding. If you can help out a supplier in times of hardship, by extending credit terms for example, you build that sense of community. If you are ever in a pinch in the future, that good karma could come back to you.
Make sure you're financially ready to open up again. With an influx in sales, delays in payments due to closures and delayed sales will affect cash flow. Some industries may not bounce back as fast as others due to loss of jobs, etc.
This is a good time to re-evaluate and identify your customer base. This should be done frequently as we have seen that COVID's influence on the economy and industries is changing almost daily.
Businesses should revise and analyse credit terms to de-risk the business. For example, if you have customers in retail that you know are being affected and payment cycles begin to deviate to what is the 'norm' this can be signs of the business about to enter into hardship. Credit terms are important because at the end of the day, if your debtors drag you out too long that will affect your ability to pay your creditors."
About Jackson Meyer
An award-winning entrepreneur, Jackson Meyer, established Verus Global to bridge the gap between global giants and local small enterprises in Australian logistics and continues to expand its networks across the world. As Group CEO and Director, Meyer manages teams across 15 global offices, located in Australia, China, Hong Kong and the United Kingdom at 24 years of age.  
About Verus Global
Established in 2019, Verus Global is an international freight forwarding company that uses cloud-based technology to increase the efficiency and transparency of shipping processes for clients across the globe. Co-founded by award-winning entrepreneur, Group CEO and Director of Verus Global, Jackson Meyer, the company is based in Australia as well as operating international offices in China, Hong Kong and the UK. After a stellar founding year, generating AUD $36 million in revenue, the company continues to excel in customer satisfaction and business success.