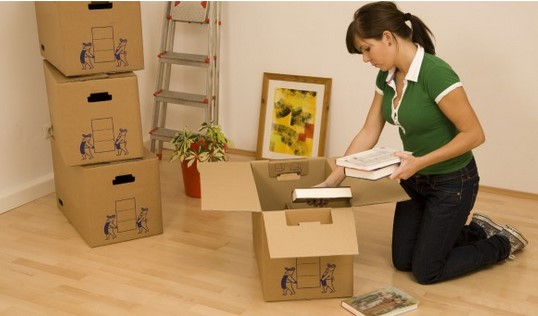 Moving to a New City or Town Alone
If you have chosen to move to a new city or town take the time to have your friends and family help you with your packing so you can spend quality time with them before you leave. Always check out everything you can about your new home and the neighborhood you'll be moving to. If you are going to be in a different state take the time to find out what you can about the state. Remember to make sure that everything is all right with your new apartment or house and it is ready for you to move into. If you don't have a permanent address yet get in touch with real estate companies in your new city so that they can start making you offers. If you can find some great possibilities it will make your move so much easier. Throw a party to say goodbye to your family, friends, and old neighbors and make a ice cream sandwich cake to show them how much you have appreciated them and will miss them.
Organize Walks or Driving in Several Neighborhoods
If you're going to move to a city or town in the same state take the time to drive to your new area and check out the neighborhoods, stores, restaurants, public services, and parks. Be sure that you will feel comfortable in the new area you will live in and take a look at the neighbors you will have. Chose your new home carefully so that you'll be able to enjoy it right away. If you already know where you'll be moving to and already have a new address go see the neighbors and introduce yourself and bring them a mississippi mud cake to say hello.
Moving to a New City with Kids and Family
One of the most important things for families when they have decided to move to a new city is to find out about the schools their children will be attending. Some of the things to look into are how far the schools are from your new home and what kind of children attend them. Your children will feel much better if you can tell them about their new schools than be anxious when it comes to their first day to attend. If you have children who don't attend school yet, check out the daycare centers and pre-schools in your new neighborhood. Explore the new area as a family and see what it is like. Introduce your children to the new places like stores and parks so that they are familiar with the area and won't feel afraid. Let them see the new neighbors and see how many children live on your new block. All of this will unify you as a family and make the move much easier for your children. Once you have made your move bake a strawberry shortcake cake to celebrate your new home.
Choosing the Right Moving Company
When you're moving to a new city it is important to chose the right moving company for your needs. There are many different things to consider depending on how much stuff you have to move. You need a reliable moving company you can count on. There are moving companies who will give you the boxes you need for your packing so that you can be sure nothing will get broken. Before making your decision get quick online estimates about how much the move will cost and find out how much the insurance for your household items will be.  Compare estimates and what each moving company offers to make your final decision. Keep in mind that when it comes to moving companies the one who charges more is not always the one who does the move the best. Make a list of moving companies and take a look at their reviews online and see what customers have been saying. When you finally make your move and everything works out fine take the time to leave a favorable review on the moving company's site so that others can make the right decision too.