Is it worth getting roadside assistance?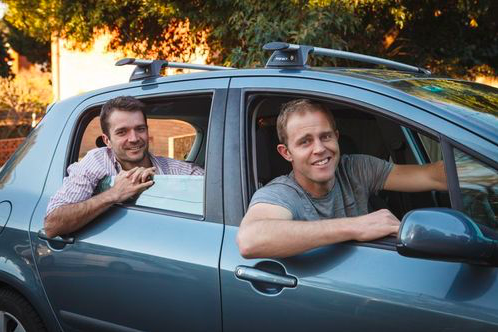 Roadside assistance acts as a form of protection that comes to your rescue when your car breaks down on the road. All you need to do is to call for assistance and give them your location. Although the type of services may vary between service providers, roadside assistance is generally preferred by motorists who face minor issues.
Breakdown
Mechanical failure is one of the most common reasons for people to call for roadside assistance. If you encounter any of these problems – car breaking down, smoke showing at the front of your car, or weird sound from your engine, then it is wise to pull over at the side of the road and wait for professional assistance. Most of the time, a technician will come and access your vehicle on the spot. The problem will be fixed right away if it can be done. For a more serious issue that involves electrical or engine failure, a tow truck will be arranged.
Run out of battery
Battery running flat usually happens at the most inconvenient time and place. Having the battery changed and getting your vehicle back on the road as soon as possible is of utmost importance to ensure your safety. The services normally provided by the roadside assistance are jump-starting the battery and replacing a dead battery.
No fuel
Running out of fuel is a nuisance but it is unavoidable sometimes due to being on a long highway without any petrol station or in highly congested traffic for an extended period of time. That is when roadside assistance plays a role in fuel delivery. Don't expect them to give you a full tank of fuel though, as it is normally enough only to get you to the nearest petrol station.
Flat tyre
You can never predict if you are going to get a punctured tyre the next minute. Whether you have a completely flat tyre or a hole/tear in the sidewall, roadside assistance emergency can be at your service. Even if you know how to change a tyre, it is advisable to leave it to the roadside staff who is trained to take proper safety measures as changing a tyre on a steep slope or by the road with fast zipping traffic a few feet away from you is hazardous.
Locked out
Yes, it can be embarrassing to be locked out of your own car, but these things happen. It could be caused by simply misplacing your keys or being a victim of stolen keys. The good news is that the roadside mechanics can safely break into your car without damaging the doors or locks. If the circumstances allow, they can also provide a lift for you to retrieve your spare keys.
Whether or not it is worth getting roadside assistance entirely depends on the severity of your problem. For example, calling for roadside assistance will prove useful in minor incidents where the issue can be fixed on the spot - think dead engine needing a jumpstart. For more serious cases, roadside assistance may not be able to help you then and there, but will be able to arrange alternative rescue such as towing of your car to a location that can fix the problem.
Article provided by Sheen Group