Effective Wi-Fi Solutions Can Enhance Customer Satisfaction
Connected world is the buzz word today and that has made Wi-Fi more a necessity than a luxury. For big as well as small businesses, including business individuals Wi-Fi is a critical investment. When businesses offer free Wi-Fi access to customers, they experience higher level of customer satisfaction leading to higher sales and enhanced employee productivity.
Today, connectivity has risen to massive proportions that with the dawn of 2020, wireless networks may even be distinct from Wi-Fi and Wi-Fi itself may face serious competition making it even more attractive for the users. Presently, wireless connectivity is impacted when you move through sparsely populated areas or crowded terrains. Speed is another constraint because if too many individuals are simultaneously accessing available bandwidth, it is only natural that all users within the particular bandwidth experiences significant drop in speed. This is one grey area that businesses focusing on new technologies would be looking to capitalize upon and offer seamless connectivity irrespective of terrains or bandwidth constraints.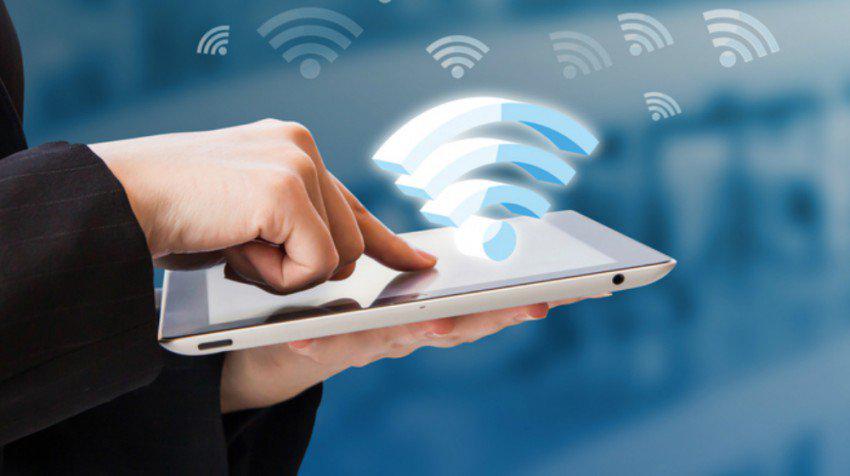 Productivity and Collaboration
Employees are increasingly relying on Wi-Fi more than ever in the past for performing their jobs efficiently and staying productive. For linking to online content from company servers, sending emails, following WebEx presentations, collaborating with team members or co-workers face to face and a wide range of other functions, a reliable connectivity to the internet is indispensable. A large percentage of global population has already migrated from the conventional desktop to a range of handheld devices. This trend is also likely to continue further making mobile connectivity even more essential. As this transition happens, network security will also be a huge concern since employees and businesses can be required to access sensitive information for processing further.
Guest Access
Visitors and customers to businesses need Wi-Fi so they can stay connected and likewise vendors, business partners etc also need Wi-Fi for their project work, on-line meetings etc and more so when static connections within a business premises is less than optimal.
Let us consider the instance when an engineer is visiting an architect. In the absence of Wi-Fi he would be compelled to find wired connections or depend on weak cellular connections for accessing relevant information from his corporate server. Businesses can offer distinct Wi-Fi network for business partners/customers and this can be achieved with ease, since we now have Wi-Fi services offering SSID or multiple access points that enable 2 or more Wi-Fi channels. This also offers a significant advantage since your business password is always secure and not shared with your visitors. Visitors conversely get an exclusive password for their use and can confidently go about their business without security concerns.
Your communication package should include Wi-Fi as an essential component
Wi-Fi should be an integral part of your communication package for you to promote your business and it should be capable of offering dependable as well as flexible connectivity to your customers, guests, and employees alike. Wi-Fi has also scaled greater heights with Hotspot 2.0 becoming more common bringing about a new standard in secure login as well as encrypted data and secure login between the user and the network. At present several Hotspot 2.0 certified devices are available in the market and adoption rate for this offering is only bound to grow with time. As we have mentioned earlier, technology will continue to evolve and we can expect more sophisticated offerings to be rolled out ahead of New Year 2020.
Tek Support is a wholly Australian business that brings rich experience and expertise to the table and you can safely rely on them for service and support when needed.
These Mistakes Can Disrupt Your Business
Although most of us do understand the importance of a reliable Wi-Fi system now, we tend to be affected by avoidable mistakes. For instance, most of us choose an entry-level router when we set up a Wi-Fi network initially. The trouble with such a choice is that it limits growth of the business. Consumer grade routers get overloaded easily when IP cameras or devices similar to that get added. A Wi-Fi set up that cannot take on significant surge in load is nearly equal to having no Wi-Fi. In a business environment, your Wi-Fi is expected to handle load surge efficiently and the load itself can be fluctuating widely depending on the number of users and pattern of usage. A weak Wi-Fi network can mean loss of productivity, disruption in services and a general drop in efficiency levels.
Advantages of a Business Grade Wi-Fi
Multiple advantages are associated with business grade Wi-Fi for businesses. Some of the key advantages include:-
Reliability
While households can choose simple and inexpensive Wi-Fi, this is not best suited in business environments. With regular flow of vendors, consumers and business associates, reliable and robust Wi-Fi service becomes more a necessity than an option. Business grade Wi-Fi service can ensure trouble free connectivity to employees and visitors alike.
Prioritized Traffic
A specific advantage associated with business grade Wi-Fi is the ability to provide priority traffic compared to a consumer grade Wi-Fi. This way, you can ensure constant speed of connection irrespective of fluctuation in consumption pattern within a network such as with downloading of videos.
Support and Warranty
A significant worry associated with technological advances in modern times is that users have little or no idea when a particular system will start experiencing problems. Users are seldom capable of deciphering the problem and expert assistance may not be immediately available. Consider this typical situation:
A desktop simply refuses to boot! A service engineer arrives, merely looks around for a while. Opens up the CPU and heads straight to the hard disk and pulls out a small chip slightly bigger than a chip on your credit card. He places the chip on a bloating paper and removes the chip after a while. The bloating paper is wet where the chip sat.