Understanding Security Token Offerings (STOs)
The market appetite for compliant crypto currencies with very high quality is only slated to grow further and that is great news for the STO model that can significantly impact the Blockchain ecosystem. In fact, STOs have the potential to disrupt the crypto industry from the roots. Let us examine some of the reasons for this optimism.
2017 saw a series of ICOs or initial coin offerings and around the same time, start-up financing also took a sharp turn. Over 14 billion US dollars were pumped into Blockchain projects between 2017 and 2018 and investors were keen to capitalize on the crypto euphoria. The ICO funding model provided a low entry barrier giving further fillip to the investors.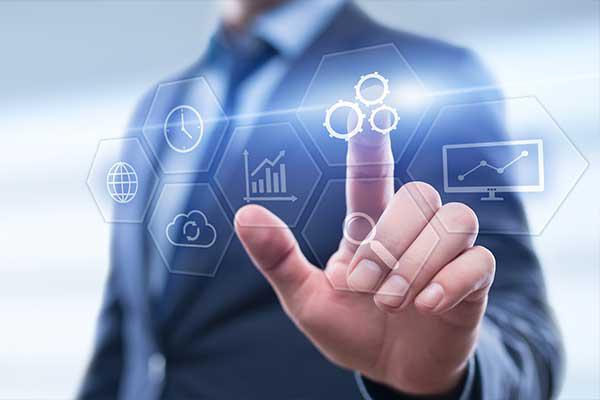 While the subsequent days saw the ICO going bust, the impact of crowd funding is expected to endure for several years ahead with start-ups looking to tokenize their real assets and leverage the crowd financing power to other major projects. But, to accomplish this goal, companies need to follow standard practices of securitization stipulated by the US SEC which deems all crypto assets as securities to the exception of ethereum and bitcoin, at least for those projects that seek US market exposure.
While the US SEC has not differentiated between security tokens and utility tokens, the federal securities law requires new token offerings to comply with the laws governing federal securities. This has given birth to the new paradigm 'security token offering (STO). The SEC has also been intermittently ambiguous on plans for regulation of ICOs while securities falling within the ambit of its purview are covered by well-defined provisions. The same principle is therefore applied to tokens which are considered securities by the SEC. "Security token" does not constitute a universal definition as yet, but remains a standard classification that US regulators use to deal with token projects with characteristics of security.
A security token is defined as any crypto currency paying dividends, shares, profits or interest or investing in other assets which too generate profits. While ICOs attempted circumnavigation of this definition, the SEC employs what is known as Howey test for determining whether a specific asset falls under the definition of security. The Howey test produces the result that when a crypto currency token invests in common enterprises, money or expects to generate profit from efforts made by others, it qualifies to be security.
Key Differences Between ICOs and STO
Distinguished from an ICO, STO is an investment contract for an underlying asset with all attributes of a security because it is a negotiable, fungible financial instrument representing factual monetary value. STO development has the backing of real money and follows guidance on issuance, compliance and trading provided by securities regulator of federal governments.
On the other hand, an ICO has no collateral at least in technical terms. Issuers of ICO attempted to circumvent regulations under the pretext that their tokens in fact constituted a utility opposed to security (though this argument was not tenable for the SEC). Thus, an STO is neither an IPO (initial public offering) aka stocks or an ICO (initial coin offering) and overlaps both the fund raising models.
After some 1258 blockchain projects as much as $7.8 billion across 2018, the eventual obit was written
The STO Ecosystem
Companies looking to issue security tokens offering investors a stake in the enterprise should seek support from the following:-
Legal: To ensure compliance with law of the land, companies should work with regulators. Failure to follow this step can potentially force closure of non-compliant projects as it happened in 2018 with regard to illegal ICOs by the SEC.
Issuance platform – Companies seeking to issue STOs should be able to attract a wide range of investors or potential investors and an appropriate issuance platform is crucial. Such a platform should also be specifically designed to suit the STO ecosystem. Presently, Swarm, Polymath, Harbor, Secruitize and Securrency are among the leading players in this space.
Custodian
The STOs regimen brings into focus the need for appropriate custodians and therefore issuers of STO should enlist support of custodians for storage of digital tokens. Issuance platforms generally offer custodial services and STO exchanges.
Exchanges: Companies issuing STOs can list the tokens only on exchanges that are regulated. With STOs becoming a fast growing segment for the financial markets, listing support is provided by entities like tZero, currency.com, Blocktrade, Open Finance, Lykke and many others.
Advantages of STO
From an investor perspective, STO has many advantage compared to ICOs. STOs present lower risk since they are protected by federal regulation. In the US, for instance, STOs should meet SEC requirements with regard to transparency. STOs also come with many benefits offered by an ICO, including easy access and lower costs. Further, thanks to the regulations, STOS can also potentially evoke interest from institutional investors who would otherwise not have invested in the earlier iteration of token sale.
Regulatory framework is also helpful in preventing fraudulent projects and scams that spelt the death knell for the ICO market. Put together, smaller investors are likely to benefit from STOs as opposed to the ICO. For an overview of Australian regulations with regard to ICOs and STOs please go here.
Disadvantages of STOs
Complexity surrounding token issuance is a challenge for STO issuers. This also perhaps explains the slow growth of STO market compared to its predecessor. Complex regulations in the US in fact had prevented many ICO issuers from tapping the US markets. Absence of appropriate exchanges is considered as another cause for slow growth of STOs. Many nations have also banned STO trading outright and that includes China and South Korea which were once reckoned as crypto hotbeds.
Conclusion
Compared to ICOs, STOs come with distinct advantages. However, as with other investments, the onus of due diligence always rests with the investor. Bitcoin for instance zoomed to about $20,000 towards the final days of 2017 only to plummet down to the $3000 in the following months. But, in mid 2019 it clawed back to levels above the $10,000 though the uptick is threatened by occasional inclement weather.