5 must-try foods from around the globe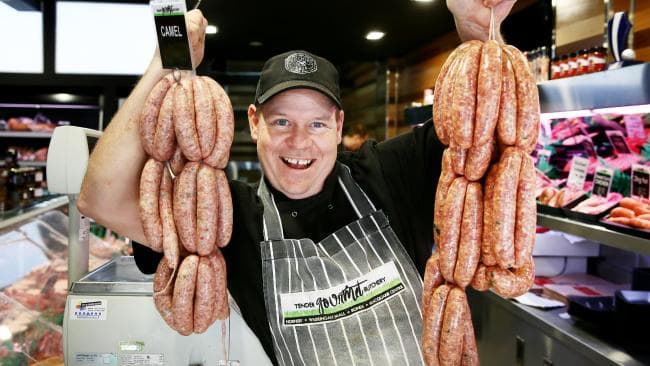 Indulging in new culinary experiences is a luxury, namely because it can be an expensive endeavour. However, if you are someone who likes to try new and wacky meals, then investing time, effort and money into food can be a rewarding investment. There are so many different cuisines and cooking styles that it is essentially impossible to try everything. Thankfully, we have compiled a list of various international foods that you certainly need to try or at least put on your bucket list. Let's get started!


Haggis
Haggis is a very polarising meal option. Unlike tapas, which is generally very popular amongst foodies, haggis is very much a "love it" or "hate it" kind of dish. Popularly assumed to be of Scottish origin, haggis is a savoury pudding containing some of the "less" popular parts of a sheep. Consisting of sheep lung, heart and liver, the meat is minced with oatmeal, salt, spices and onion before being cooked with stock. But that's not all. In fact, traditional chefs will continue to cook haggis within the sheep's stomach lining; however, more contemporary renditions use an artificial case.


Lamingtons
Every Australian kid knows what a lamington is. One of Australia's most favourite sweet delicacies, a lamington is a traditional Australian cake consisting of squares of butter cake or sponge cake. The squares of cake are coated in a rich chocolate sauce before being rolled in desiccated coconut. The coconut is absorbed into the cake through the chocolate sauce on the outer layer, which also gives the cake its shape (as it allows the cake to set). Every Australian bakery makes lamingtons and a common variation is for chefs to cut the cake in half and slather a layer of cream and jam between the two cake slices.


Khao Soi
Originating from South-East Asia, particularly in Myanmar, Laos and parts of Thailand, the Khao Soi dish translates into English as "cut rice." If you love authentic Asian food, then this is one worth flying to Thailand for. The dish consists of soft, yellow egg noodles, bathed in a curry broth (not a soup!). Topped off with deep-fried crispy noodles, Khao soi is a staple of the Thai diet. The meal is generally cooked in a coconut-based curry broth and served with either beef, chicken or pork. Pickled greens on the side is customary.


Kobe beef
Kobe beef is Wagyu beef from Japanese black cattle. Considered a coveted, luxurious delicacy, the meat is highly valued because of its tenderness, flavour and beautiful texture. Moreover, it is a varied delicacy that can be used across a variety of dishes, as in steak, sashimi or teppanyaki. While the flavour will melt in your mouth, it's one of the most expensive meats in the world. So, if you're willing to spend a lot of money on this mouth-watering-goodness, you may as well travel to Japan for it and take in the whole cultural experience. Like tapas, this is another meal option that goes down great with a post-meal smoke.


Mediterranean tapas
Arguably one of the most delicious cuisines you will ever try, traditional Mediterranean tapas will certainly hit your hunger spot. Tapas is the Spanish word for a variety of appetizers and small plates, which consist of a variety of olives, cheeses and other savoury delicacies like scallops and chorizo. One of the great things about it is the fact that it is so varied and often changes across different cultures and nationalities in the Mediterranean area. It also goes down very well with an authentic cigar or cigarette. However, if smoking conventional cigarettes isn't your thing, you can always switch to vaping and stock up on your supplies. It's a great way to finish a great meal in the heart of the Mediterranean!


Honourable mentions
There were a lot of great (and downright wacky) meals that didn't quite make the list. If you're down for some funky cuisines, you should check out monkey brains, fried tarantulas, Panang curry, an authentic Reuben sandwich or traditional Turkish mastic ice cream.


Conclusion
So, if you're looking to expand your culinary experiences, why not start with this list and give a couple of the options a try? You might come across your new favourite meal or cuisine. You can find more great lists here. Let the experimentation begin.