Written by TREVOR WATSON | Director of Media The University of Sydney Business School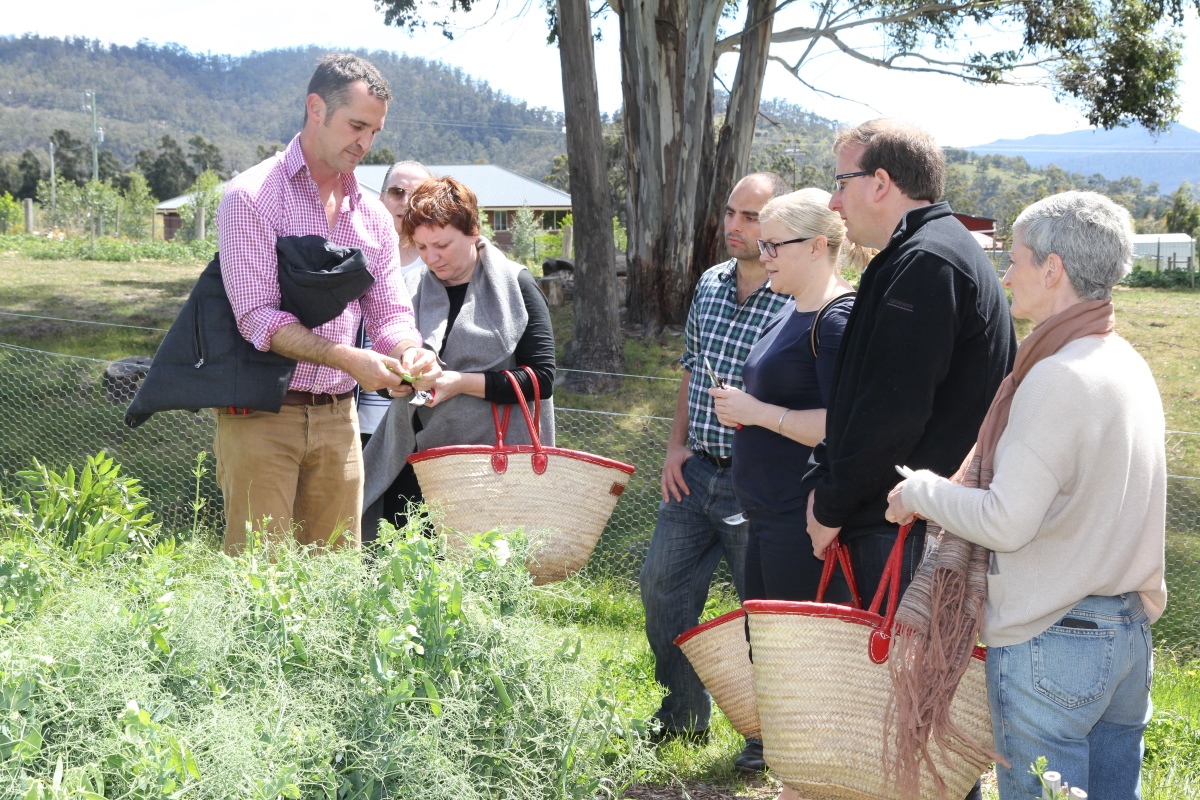 Following a successful pilot program, the University of Sydney Business School will continue to offer a ground breaking course aimed at giving senior executives the space to examine themselves and their "professional journey" through art, cooking, history and nature. 
The Business School says that the five day 'Metamorphosis' program, which will be delivered in Tasmania in November, is for executives who find themselves at a career crossroads for any reason, including redundancy.
"These are people who have already done interesting and challenging things and are now transitioning to something else and need to address basis questions in an environment that encourages self-discovery," said the Director of Executive Education, Associate Professor Robin Stonecash.
"The idea is that when they have completed the program and leave for home, they will actually have a plan for the future."
"In a world of constant change often driven by disruptive technology, senior executives should be thinking about where they are going and how they are going to get there," Dr Stonecash said. "This course helps participants determine what their legacy will be."
Dr Stonecash, who is also the Director of the Business School's Global Executive MBA, refers to Metamorphosis as the School's new "flagship" program in the field of executive education.
The pilot program, which was also delivered in Tasmania, included a visit to the world famous MONA Art Gallery where participants took photographs and then openly discuss the works that appealed to them.
Brian Bissaker, a former CEO of Colonial First State and of Virgin Money, later told a newspaper interviewer that MONA had been a "real light-bulb moment". "(This process) allows you to communicate at a really different level with people you haven't met before."
The pilot also included a lesson in Mindfulness delivered in the Mount Field National Park where participants were taught to "slow down, to be self-aware and to be comfortable with silence".
The experience provided "a beautiful moment of clarity," commented a senior Canberra- based public servant who joined the program in search of answers to questions about his level of success.
By the end of the pilot, the group had also visited a cooking school for a lesson in teamwork, leadership and what sustains them.  They also visit the historic Port Arthur prison for a discussion about the influence of the past on the present and how the past might constrain your choices for the future.
The youngest participant in the group, 32 year old CEO of the international not for profit organisation, 40K, and Order of Australia recipient, Clary Castrission, said he had enrolled because he felt burnt out. "I walked away with a much clearer idea of what my values are. What you stand for as a person and how your career reflects that."
Dr Stonecash says that all of the pilot participants "got something out of the pilot that would help them make better decisions in the future".
In addition to MONA, Port Arthur, cooking and bushwalking, the program in November this year will include accommodation at the Henry Jones art hotel which organisers say will add a new dimension to the course.
"In an age of global mobility, disruption and rapid technological advancement, traditional off-the-shelf development programs are not sufficient," said Dr Stonecash. "Our approach is to create transformative experiences in challenging and enjoyable learning environments."
"We believe that the Business School has a crucial role to play in the development of future leaders and we do this by creating programs like Metamorphosis that focus on the practice of leadership and help participants bring a new perspective to real-world challenges," Dr Stonecash concluded.