Savvy Sales - 5 Small Gestures That Have a Surprisingly Big Impact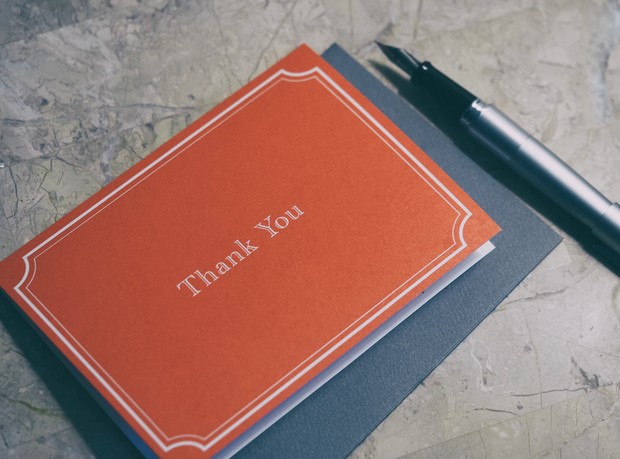 While first impressions are important for setting an image in business, it's your ongoing actions and treatment of clients that will secure your reputation in the long run. Grand "romantic" gestures are not needed for this, you do not want to coddle your clients or set your business back financially. Instead, here are five small but effective gestures that will make an impact in your business:
1. Remember Special Days
This is perhaps the simplest, yet most effective way to enhance your relationships with your staff, stakeholders and clients. So, take note of staff birthdays, important milestones like weddings and childbirth due dates and upcoming special anniversaries and holidays. For customers, include the birthday question on membership forms and online sign-ups. Then, on the day, acknowledge them with well wishes and a gift. Keep it simple and neutral. Some corporate gift ideas include stationery, kitchenware and travel products, personalized with your logo and a message, of course!
2. Use Names, Not Numbers or Titles
Take the time to learn names. That means your workers, collaborators and clients. If you struggle with this, or come into contact with many people on a daily basis, look at memorization techniques you can use. Addressing people by name shows that you value them and is great for building rapport. This goes both ways, so always introduce yourself emphasizing your name, not your position. Also, remember to use people's preferred names and don't go straight in for a nickname or an elder's first name.
3. Rewards and Recognition
This doesn't have to be an all-out work party every single week. A small catered breakfast where you recognize employee achievements or acknowledgments like 'employee of the month' can be great ways to show your staff your gratitude and encourage high-performance. As for clients, be sure to recognize returning customers and loyalty. You can offer simple perks like an occasional free gift after they spend a certain amount or provide employees with a customer rewards and loyalty scheme.
4. Make It Personal
Personalize your communications and actions where you can, thank your staff in person, hand-write greeting cards and special messages to your staff and customers, use customer's names in email marketing, invite loyal customers to launch events and always be on the lookout for new ways to tailor your service approach to the customer's unique needs. In today's competitive market, personalization is everything. Like the point of learning names, personal acknowledgments go a long way in showing your gratitude.
5. Don't Just Accept It,
Encourage
Feedback
Never be afraid of feedback. You should promote it and allow it to flow as easily and constantly as possible. You can implement all kinds of change initiatives but if you are not open to the perspectives of others', then you are doing yourself a disservice. Customer input is vital for polishing up your engagement and point-of-sale processes while your employees can pick up on operational areas for improvement you may have missed. Besides asking direct questions, simple ways to gain these insights include customer engagement surveys, workshops and performance reviews with your staff.

A little can go a long way but in order to make an impact, you have to take the first step and consciously make the change. How many of these simple gestures will you be able to make today?