The Trolley Tactician - How Supermarkets Make You Spend More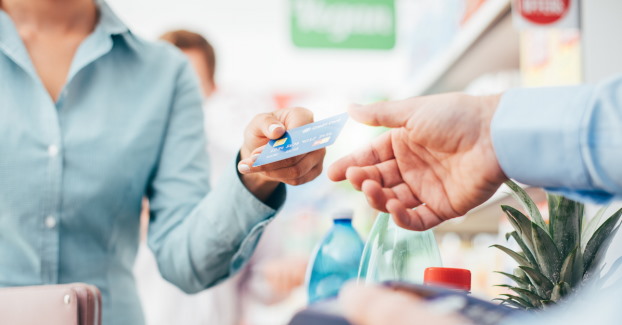 Supermarkets are a tactical minefield of strategic elements designed to make you spend more whilst you are there. Getting people in the door is only part of the marketing battle, a whole new war starts on the inside. A war to extract your money.

Have you ever noticed that whenever you go to a different location by the same supermarket franchise group, the experience is very similar? Everything from the layout of the shelves, the music playing and the order the products are organised are all designed strategically by a professional visual merchandiser or retail merchandiser. It is not all just stacked randomly by the cashiers.

Here is a list of common tactics used by Australian supermarkets to make you spend more.



Multibuy specials
Many products will include signage for a multibuy discount which is applied at the register. This is the typical "2 for $6" kind of special for either the exact same product or different flavours within that range by the same manufacturer. Some of these specials can be quite good value, but a lot of them will only give you a marginal discount. Always check the singular price for the product and the fine print on the sign to see if it's really worth spending extra to buy an extra can of something you hadn't planned on buying.
Products on the end of aisles 
Supermarkets know that the specials on the end of aisles will always sell well. These are impossible to miss, especially if they are the ones facing the front of the store. These have giant price signs so you can see them before you even enter the store. Whilst these are often great value, they are designed to make you make impulse purchases on products you had not set out to buy. 
Collectible toy promotions
Australian supermarkets will often run big promotions for free collectible toys that come free with every $30 spent. This often includes partnering up with other brands such as Disney and releasing large sets of toys that are given in blind bags. To encourage people to collect the full set, they release collector's albums that house these toys and make you want to get the full set. 2019 has been a massive year for these toys with Coles Little Shop Minis Series 2 running at the same time as Woolworth's The Lion King Ooshies promotion. These cute toys have Australians addicted to spending extra to ensure their total rounds up to the nearest $30.
Hiding popular items in the middle of aisles
By placing popular items in the middle of the aisle, shoppers are forced to walk past other items and potentially buy extra things on impulse whilst trying the find the items they are looking for. 
Spreading items all over the store
Popular items like milk are always at the back of the store, forcing you to walk past other impulse buy opportunities along the way. You will struggle to ever do your weekly shop without having to enter almost every aisle.
Promotional displays
When there's a big competition promotion by a particular brand or product there will often be a big cardboard display to promote it. Seasonal holidays will also get promotional displays and any collections of products that relate to a new movie or sporting event. 
Confectionary at the checkout
Some supermarkets have chocolate bars and other small items near the registers placed for an impulse purchase. Parents often get frustrated by this, as it can cause their kids to beg for them and consumer groups are calling for Australian supermarkets to stop junk food at checkouts, as the UK has. 


Petrol Vouchers
Our major supermarkets give fuel vouchers for a few cents off with purchases over $30 which can be used at their affiliated petrol stations. If you are planning to fill up soon, it can be tempting to spend a little extra to hit that $30 figure to get the fuel voucher. Sometimes these petrol stations themselves have promotions that allow you to get an additional discount by spending more on snacks at the petrol station. 


Loyalty cards
Another way supermarkets get people to spend more is with their own loyalty card schemes. These can track your purchases and unlock specials for you and can also allow them to notify you about products you like when they go on sale. These types of cards can make some people shop almost exclusively at the given franchise in order to chase points and bonuses.
There are many more tactics supermarkets use to separate your money from your wallet and new tricks are being tried all the time. How many of these have worked on you before?