THE CEO MAGAZINE'S EXECUTIVE OF THE YEAR AWARDS
Written by

Marlene Richardson
APPLICATIONS OPEN UNTIL 14 July 2017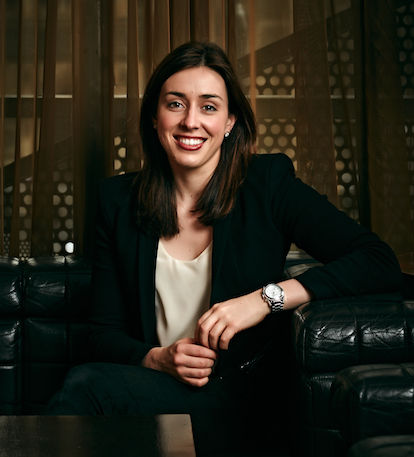 The CEO Magazine is pleased to announce the judges for this year's Executive of the Year Awards.

The expert panel of highly regarded business professionals will be faced with the challenge of filtering through all the finalists to agree on one winner for each of the 24 categories. Collectively, their industry knowledge and specific skill sets cover the broad spectrum of award categories presented at the event, from media and finance sectors to not-for-profit, technology and more.
Applications close 9am AEST, Friday 14 July 2017. See below for full list of categories.


For more information on the award criteria and for applications visit: executiveawards.com.au
The 2017 Judges 
Janine Allis, Founder of Boost Juice and Retail Zoo, and investor on Shark Tank Australia, started Boost Juice from her home in 2000. She now has stores in 12 countries around the world, including more than 500 throughout Australia, and employs over 8,000 people. Her professionalism and attention to detail has created a high-performance culture in her business, yielding excellent results. 
Libby Roy, VP and MD of PayPal Australia, is an experienced, performance-driven business leader. She is responsible for driving payment innovations to address changing consumer shopping habits as technology continues to rapidly evolve. Libby also sits on the Australian board and serves as an executive committee member of the PayPal APAC leadership team.
Larry Kestelman, Executive Group Chairman of the LK Property Group, founded the company over 20 years ago with a plan to pursue exceptional design and develop dynamic living spaces. It is now one of Victoria's leading property developers in each category of luxury, five-star inner-city and premium-market development. Larry is also the founder of telecommunications and utilities provider Dodo.
Shelly Park, Chief Executive and Executive Board Member of the Australian Red Cross Blood Service. The not-for-profit national organisation has five main manufacturing centres and 100 donor blood collection centres across Australia, and is responsible for the collection, testing, manufacturing and distribution of blood and related products to hospitals around the country. 
Stephen Cornelissen, Group CEO of Mercy Health and 2016 CEO of the Year, is an experienced healthcare executive who has worked in a range of roles in hospitals, community and government organisations. Stephen has served on a number of national and state advisory groups, and maintains an active profile in local community initiatives.

Michael Derin, CEO and Founding Partner of Azure Group, has more than 25 years of experience as a corporate advisor within the business and commercial sectors, and has a track record of leading multi-million dollar projects to success. Michael's technical and commercial acumen, as well as his dynamic leadership style, has seen him influence positive outcomes through strategic decision making for his clients and his firm.
Holly Ransom is the CEO of Emergent, a company specialising in the development of high-performance intergenerational workforces, leadership and social outcomes. Holly is renowned for generating innovative solutions to complex multi-stakeholder problems, and for mentoring leaders around the world. She has worked with the likes of Microsoft, Virgin, INPEX, Europcar, KPMG, and the AIS, as well as government departments globally.
John Karagounis is CEO of The CEO Circle, an invitation-only group that provides a vast network of support and inspiration for C-suite members who are committed to continuously advance themselves and their organisations. John appoints chairmen to facilitate each group, which brings together 12 professionals from various industries six times a year to brainstorm, learn, listen, reflect and recharge. 
Chris Dutton is CEO of The CEO Magazine, an influential global business magazine with editions in Australia and New Zealand, Europe, South-East Asia, and India. In 2015, Chris was invited as part of an elite group of global entrepreneurs to brainstorm with Sir Richard Branson on Necker Island. He has worked with Silicon Valley-based Adeo Ressi.
Daniel Di Loreto, MD of The CEO Magazine, has over 20 years' experience in the publishing industry and is at the forefront of current business and other media news. He presented a talk on media and its influence to a group of global entrepreneurs on Necker Island where he spent time collaborating with Sir Richard Branson. Daniel is involved in numerous events, working with industry leaders, meeting C-level executives and understanding what makes them tick.
The Executive of the Year Awards recognise the achievements of leaders and professionals over the past year, and the contributions they have made to their companies across industry-specific categories, as well as job-specific and recognition awards, and the major award, CEO of the Year.
It will be held at Crown Melbourne on Wednesday 15 November 2017, hosted by Eddie McGuire who has MC'd the event since the inaugural awards in 2012.
Applications close 9am AEST, Friday 14 July 2017. See below for full list of categories.
For more information on the award criteria and for applications visit: executiveawards.com.au
Finalists will be announced in August.
For event enquiries, please contact
awards@theceomagazine.com
INDUSTRY AWARDS
Media Executive of the Year
Transport & Logistics Executive of the Year
 IT & Telecommunications Executive of the Year
Health & Pharmaceutical Executive of the Year
Hospitality & Tourism Executive of the Year
Energy & Resources Executive of the Year
Building & Construction Executive of the Year
Manufacturing Executive of the Year
Retail Executive of the Year
Financial Services Executive of the Year
Professional Services Executive of the Year
Sports & Recreation Executive of the Year
RECOGNITION AWARDS
Executive Assistant of the Year
Young Executive of the Year
Not-for-profit Executive of the Year
Start-up Executive of the Year
JOB-SPECIFIC AWARDS
Marketing Executive of the Year
Sales Executive of the Year
HR Executive of the Year
CIO of the Year
CFO of the Year
Chairperson of the Year
Managing Director of the Year
MAJOR AWARD:
CEO of the Year