Written by Marlene Richardson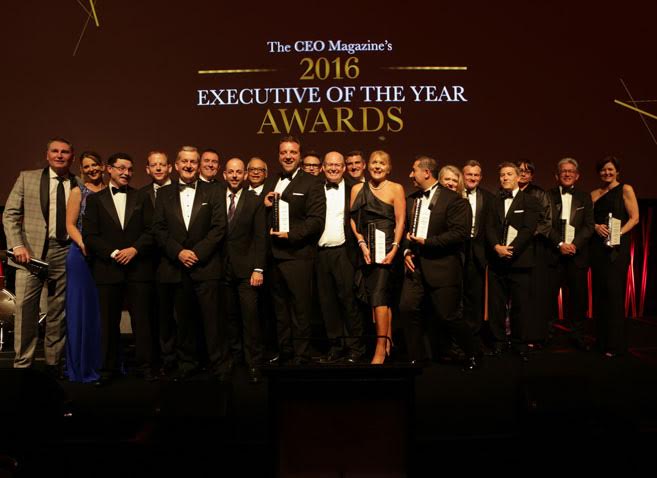 The CEO Magazine is calling for all RETAIL LEADERS to apply for the Retail Executive of the Year award in The CEO Magazine's 6th annual Executive of the Year Awards.
The awards recognise the achievements of leaders and professionals over the past year, and the contributions they have made to their companies across industry-specific categories, as well as job-specific and recognition awards, and the major award, CEO of the Year.
View the full list of the 2016 winners here.
Previous winners of Retail Executive of the Year include Winning Group CEO John Winning (2013, 2014, 2016), The Good Guys CEO Michael Ford (2015), and COO and CEO of Retail Zoo and Boost Juice Bars Scott Meneilly (2012).
John Winning, 2016 Retail Executive of the Year winner said:  "Winning an award like this is not only a huge honour, it is a testament to all the hard work you have put in. At the Winning Group our customer is at the core of everything we do, so being acknowledged with an award like this is a great achievement that reflects the strength of the Group and our passion for creating innovative and enjoyable retail experiences."
The prestigious business awards event will be held at Crown Melbourne on 15 November, hosted by Eddie McGuire who has MC'd the event since the inaugural awards in 2012.
Applications close 9am AEST, Friday 14 July 2017. See over for full list of categories.
For more information on the award criteria and for applications visit: executiveawards.com.au 

INDUSTRY AWARDS
Media Executive of the Year
Transport & Logistics Executive of the Year
IT & Telecommunications Executive of the Year
Health & Pharmaceutical Executive of the Year
Hospitality & Tourism Executive of the Year
Energy & Resources Executive of the Year
Building & Construction Executive of the Year
Manufacturing Executive of the Year
Retail Executive of the Year
Financial Services Executive of the Year
Professional Services Executive of the Year
Sports & Recreation Executive of the Year
RECOGNITION AWARDS
Executive Assistant of the Year
Young Executive of the Year
Not-for-profit Executive of the Year
Start-up Executive of the Year
JOB-SPECIFIC AWARDS
Marketing Executive of the Year
Sales Executive of the Year
HR Executive of the Year
CIO of the Year
CFO of the Year
Chairperson of the Year
Managing Director of the Year
MAJOR AWARD:
CEO of the Year